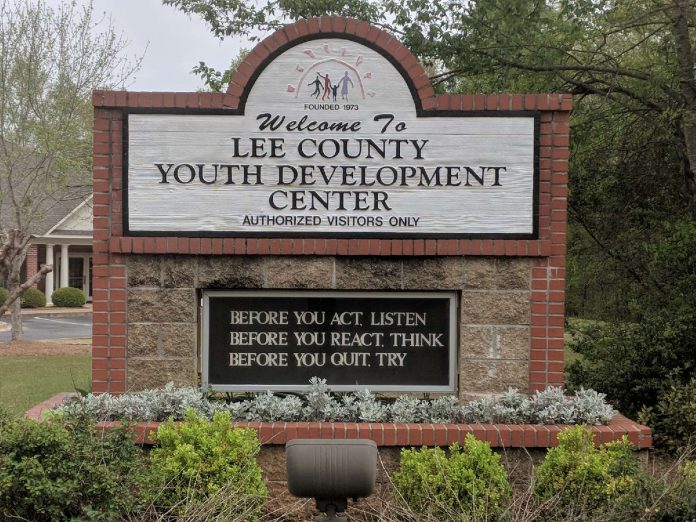 By Shawn Kirkpatrick
Opelika Observer
"It's such a blessing for us to be tucked right here in the center of Opelika. We are a little campus unto ourselves. I don't believe in luck. I believe in fate and divine intervention that we are located in this spot," said Lee County Youth Development Center Executive Director Laura Cooper.
Tucked away in a neighborhood off Pepperell Parkway on Spring Street, the nonprofit Lee County Youth Development Center (LCYDC) offers several different services for children and families.
"We help infants up to 21 years old, residentially. The younger children in our care are sent to therapeutic foster care homes," Cooper said. "For the older teens to adults we have our residential programs which are treatment, detention, moderate treatment, transitional living and then apartment independent living."
Founders Cecil Moreman and Jane Walker established the Lee County Council for Neglected and Dependent Children in 1969. Four years later, LCYDC was endorsed and voted by tax payers. "The two founders were appalled that when a crime was committed, the whole family had to stay in the Lee County Jail because there was no place for the children to go," Cooper said. "So, they started the Attention Home. That was the first program of the LCYDC. It was a foster home that served orphans and children abused and neglected. There were children with significant social, emotional and behavioral issues."
Cooper explained that it went from a facility for those children more damaged and traumatized to a shelter care program for children who needed a safe place to live until their families got it together.
"Then, there were the children who committed criminal acts. They built a juvenile, locked facility for the children who went afoul of the law," Cooper said.
Between residential and day school, there are about 120 kids on the LCYDC campus. "Some are sent here by a judge. They can be here a few weeks to a few months, more challenged kids, 9 months to a year or more," Cooper added. "If they're in our juvenile detention facility, they're here several days until they are adjudicated and sent to where the judge places them. We never close, we are 24/7 -365. There are people on call all the time."
Cooper said she wants to make sure they are doing the best they can to uplift humanity. "I believe very strongly in these words by Dr. Martin Luther King. He said, 'Every act that uplifts humanity has value and should be undertaken with painstaking excellence.' We care for the least, the last and the lost, of these.We believe what we do is so very important. It does uplift human beings, and it should be done with painstaking excellence."
Cooper said she is accountable to the taxpayers and the board, but first and foremost to the children she serves, who are entrusted to her care. "The first four words of our mission statement is, 'A Place of Service.' Are we serving the greater good, and I say yes. It is a position of sacred trust."
The LCYDC takes children from all 67 counties across the state. Cooper has been with the LCYDC for 30 years, the last 19 as executive director. "I believe every child has value and dignity. It doesn't matter what their I.Q. is or their background, we need to look beyond their faults and see their needs. That doesn't mean that we don't have expectations of them or hold them accountable for their actions because if we don't, we aren't preparing them for the world."
The center's 45th anniversary is coinciding with the construction of an alternative day school being built on the campus. Cooper said this new facility is going to give hope where there is hopelessness. "We are so happy to be here. There's not a place on the planet we'd rather be than in this city. I could go up to Pepperell Parkway and Spring Street and do a dance. This community loves us, and we never lose sight of that. We are so appreciative to be a part of the fiber of the community."
Cooper said they could use school supplies like pencils, paper and notebooks to stock the new facility.
The school is set to be finished this summer. To donate, visit lcydc.org.