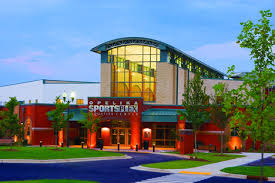 By Morgan Bryce
Staff Reporter
More than 1,200 area fourth graders are expected to flood the Opelika Sportsplex for the 14th annual Lee County Water Festival today and tomorrow.
Representatives from Opelika, Auburn and Lee County, along with the Alabama Agricultural Extension Office, the Department of Agriculture's Natural Resources Conservation Service and Clean Water Partnership, will partner together to educate children on the importance of water, conservation of natural resources and becoming better stewards of the environment.
"The mission for this (festival) is to educate students," said Juanita Gardinski, one of the event's organizers. "If a student learns it, they take it home to their families and tell their parents what they've learned. And hopefully, it leaves them with an understanding of why they need to take care of their natural resources."
This year's festival will feature 15 booths, each with interactive exhibits that offer students an opportunity to construct their own miniature water filtration systems, make a milkshake that helps them understand the arrangement of an aquifer, learn about the water cycle using multi-colored bracelets. Environmental magician Paul Cash will also be on hand to help show students how to take care of the environment.
The event is free, and Gardinski encourages the public to come and visit.
"It's a fun day … I hope that people come out and walk around and see what we do and to see the excitement of the kids here," Gardinksi said.
The event will be from 9 a.m. – 2 p.m. The Opelika Sportsplex is located at 1001 Andrews Road. For more information, call (334) 749-3353.