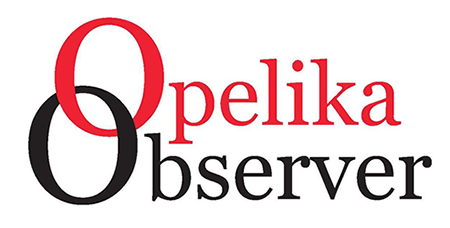 BY HANNAH LESTER
HLESTER@OPELIKAOBSERVER.COM
LEE COUNTY —
The Lee County Commission agreed to send out a survey to the residents of Lee County to learn more about broadband usage during Monday night's county commission meeting.
The county has a certain amount of money to spend as part of the American Rescue Plant Act funding, and Lee County designated $4.4 million toward broadband.
Lee County is participating in the Investing in Alabama Counties program, and as part of that, they have access to a survey that IAC offers to find out more on broadband usage.
"As part of its service to us, IAC is providing a comprehensive broadband study and project analysis for the county facilitated by Sain Associates," said a document from the county. "The study will compile FCC data, county GIS data, information provided by broadband providers and results from a public survey to analyze gaps or needs in broadband coverage.
"Sain Associates will provide a complete feasibility study and project analysis of options to improve broadband access in Lee County and ways that ARPA funds can be used to accomplish these goals."
The survey will allow citizens to provide direct feedback on what they have and what they need, said County Administrator Holly Leverette.
"We're going to be asking as many people in Lee County to participate in this survey, we're going to be pushing it out to the chambers, United Way, libraries, schools, boards of education, anywhere we can get this link out there," she said.
The public survey will open the first week of September and remain open for roughly 80 days. The results will be available by Sain & Associates in January or February.
OTHER BUSINESS:
– The commission presented a resolution in honor of late County Coroner Bill Harris.
– The commission heard a presentation from Sam Price with EAMC asking the commission for funding. No decision was made.
– The commission discussed the Loachapoka Community Park Design and the budget restrictions on that.
– The commission approved the allocation of ARPA Funds to water authorities.
– The commission approved the Rebuild Alabama Act and County Transportation Plan.
– The commission heard a request for reimbursement for attorney fees from a resident for a nuisance violation imposed by the county. The commission declined.
– The Commission approved District 1 Commissioner Doug Cannon to serve as the mid-south RC&D council commission representative.
– The commission approved an engagement letter with Maynard, Cooper and Gale.
– The commission approved an educational reimbursement request for the Lee County Sheriff's Department.
– The commission approved a special events retail application for B and B Beverage Management.
– The commission approved a retail beer license application for the Cusseta Travel Center.
– The commission approved a Lounge Retail Liquor License Application for Cheers Liquor.
– The commission approved a bid for in-car video systems for wearable cameras for the Lee County Sheriff's Department.