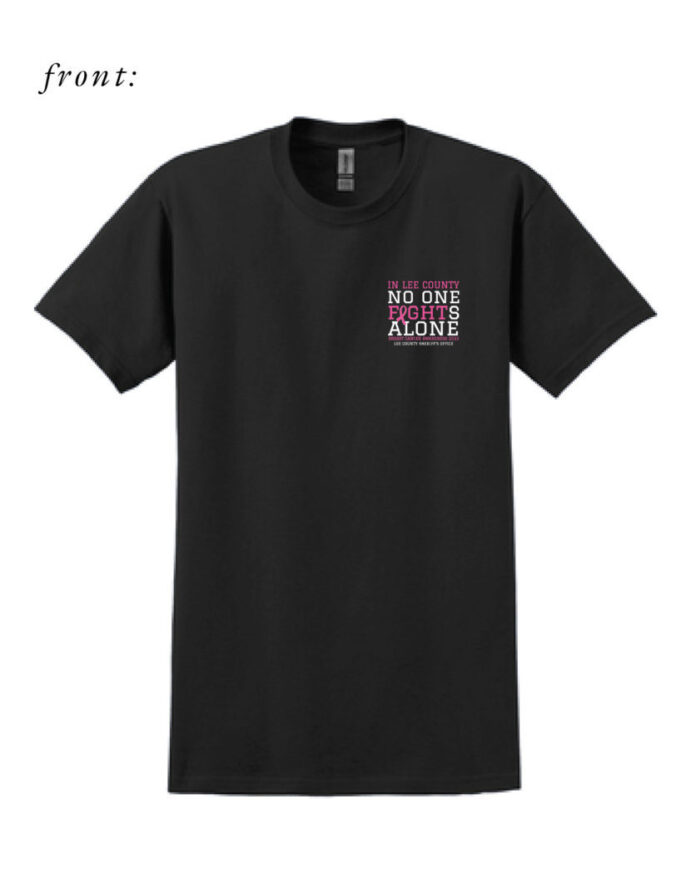 CONTRIBUTED BY LCSO
LEE COUNTY —
The Lee County Sheriff's Office is launching a T-shirt fundraising campaign to benefit EAMC Foundation's Spencer Cancer Center Patient Assistance Fund. This fund is used to provide wigs and prosthetic bras, and assist with other financial aid needs of patients at Spencer Cancer Center in Opelika.
The shirts will be black with the phrase "In Lee County no one fights alone" in pink and white. This phrase was chosen to remind citizens that they have the full support of their community and the Lee County Sheriff's Office in the fight against breast cancer — that no one is fighting alone.
T-shirts are available for purchase online at bit.ly/leecountyshirt for $20 through Sept. 21 in sizes youth small to XL, and adult small to 3XL and are being printed locally by Victory Designs.
Follow @LeeCoSheriffAL on Facebook, Instagram or Twitter to stay informed about community programs and safety information from the Lee County Sheriff's Office.