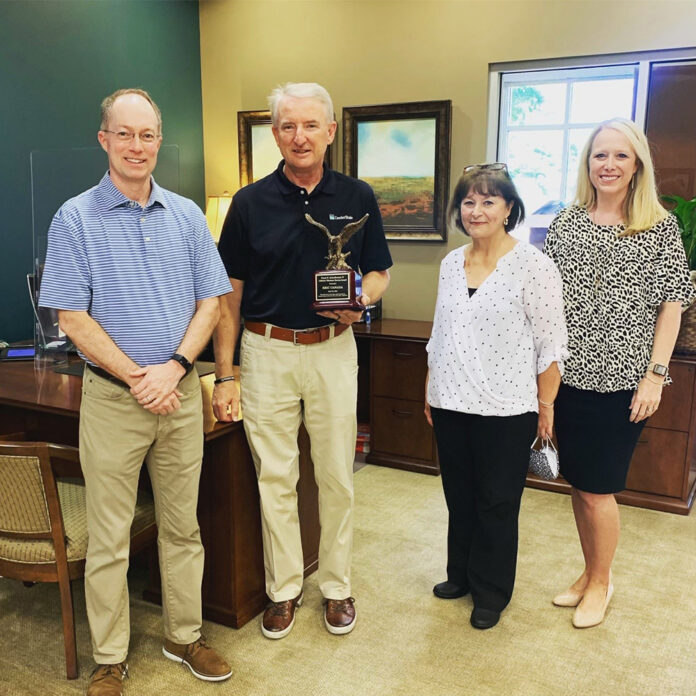 Contributed by United Way of Lee County, Inc.
Eric Canada, a 30 plus year United Way of Lee County volunteer has been awarded the Frank M. deGraffenried, IV Lifetime Volunteer Service Award. This award, named in honor of Chief Frank "Buddy" M. deGraffenried, IV is reserved for recognizing individuals who have gone above and beyond in their service to United Way and commitment to making Lee County a better place.
"It is such a tremendous honor to receive the award named for Chief deGraffenried," Canada said." Frank was such a great person, volunteer and friend. I am incredibly humbled to be considered in this category with Frank and the previous winners of this award."
Canada is a champion for this community and has been a tremendous friend to United Way. Having served numerous positions on the Board of Directors and Campaign Committee, Canada has made an everlasting mark on his community. "The most rewarding part of working with United Way has been knowing how much we are helping people in our community," Canada said. "The agencies in our community are doing fantastic work with people who need a hand. I have met so many wonderful, devoted and loving people in our community."
Canada's extensive volunteer work within the community helping with the aftermath of the 2019 Lee County Tornadoes, help with local Census efforts and food distribution during the early months of the pandemic were also lauded.
"When I was growing up, our family was very poor and we received help from several United Way agencies. My wife, Ellen, and I believe that United Way is the most effective way for us to help families in our community. I don't believe that one of us can do everything, but I know that all of us can do something. It is also important to us that we raise our children to know that it is important for us to help and serve others."
The Frank M. deGraffenried, IV Lifetime Volunteer Service Award was awarded to Canada on April 28, 2021.