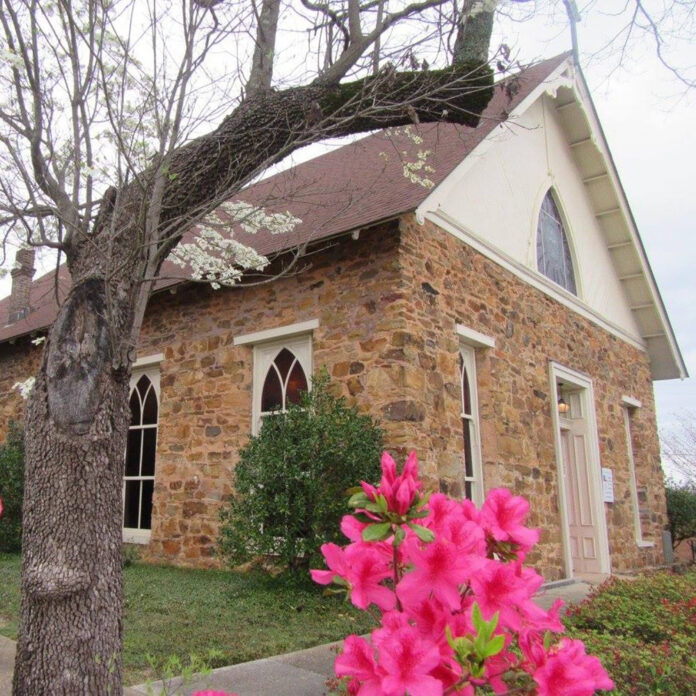 CONTRIBUTED TO THE OBSERVER
Emmanuel Episcopal Church, which is the oldest public building still in use in Opelika, will host a Service of Evensong at 4 p.m. CST/5 p.m. EST on Jan. 9. The church is located at 801 1st Ave.
This service is being offered in partnership with the other Episcopal Churches in Lee County: Holy Trinity of Auburn, St. Dunstan's of Auburn and St. Stephen's in Smiths Station. The Rev. Dr. Larry C. Williams, Priest-In-Charge at St. Stephen's, will welcome everyone. The Rev. Thomas Joyner, Rector at St. Dunstan's will officiate. The Rt. Rev. Glenda S. Curry, Ph.D., Bishop of Alabama, will preach. Holy Trinity will provide the Cantors. Emmanuel Church and St. Stephen's will provide the Lectors and the Psalmist. After the service, guests are invited for fellowship across the street at Resting Pulse Brewery.
The Parish Partnership Program is an initiative of the Episcopal Diocese of Alabama, the goal of which is to encourage larger and smaller churches to reach across the aisle and discover ways to work together for the spread God's kingdom.