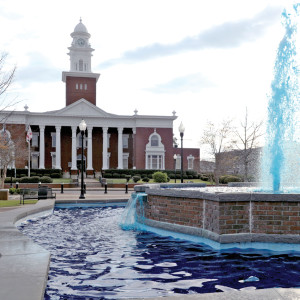 By Fred Woods
For the Opelika
Observer
Lee County Emergency Management Agency Director Kathy Carson told the Lee County Commission that FEMA has rejected the county's grant proposal to build a tornado shelter on AL Hwy. 14, several miles from Loachapoka on land leased from a local RV park operator. Actually, FEMA said the county could not use the leased land value and improvements as a part of the required 25-percent match.
Carson presented the commission with several alternative sites, including three in the Smiths Station area, Beulah VFD Station 4 and Plainview/Oak Bowery VFD.
All these sites meet the required population density measure of 80 people within ½ mile of the shelter.Carson wants to submit another shelter grant proposal, but the commission must approve the site.
The county must own the property for its value to be included as part of the required match, so there was discussion of the willingness of county VFDs to deed property to the county for a shelter.
The VFDs have already expressed a willingness to manage the shelters.
Commissioner Johnny Lawrence asked Carson for more detailed information before the county commission makes its decision.
District 5 Commissioner John Andrew Harris, who decided to run for the District 83 state legislative seat rather than seek re-election to the county commission, reviewed some of his commission activities and publicly thanked District 5 voters for allowing him to serve for several terms.
In other action, the commission:
– allowed Smiths Water and Sewer Authority to exclude certain portions of its service area that overlap with Beauregard Water Authority,
– approved a resolution, promised at the Feb. 26 meeting, supporting Macon County's application for the Leonardo-DRS T-100 project (copies of the resolution will be sent to congressional and state legislative delegations, pointing out the economic benefits to Macon and surrounding counties),
– re-appointed Shirlene Parker to the Beauregard Water Authority Board and received the nominations of Lamar Sims and Linda Holt for re-appointment to the Beulah Utilities Authority Board and
– approved the resurfacing, widening and restriping of Lee Road 54 (Society Hill Road) from the Moore's Mill Road intersection to Gateway Drive, a distance of 3.13 miles. The $800,000 project will utilize Auburn-Opelika MPO funds and will require a 20 percent local match ($160,000).