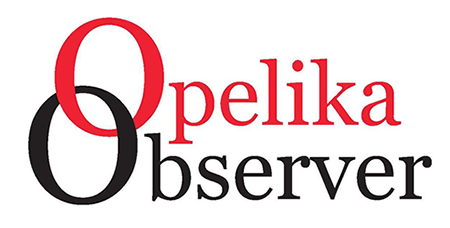 BY HANNAH LESTER
HLESTER@OPELIKAOBSERVER.COM
The Lee County Commission opted not to join the National Association of Counties "Investing in Alabama Counties" program during the commission meeting on Monday night.
The program was created to help counties figure out how to spend money allocated to them by the federal government.
Lee County has been allocated $32 million. The caveat is that the money has to be spent in specific ways — related to COVID-19 for one thing.
The county has been discussing the program for a few weeks — both county employees and a representative from the National Association of Counties spoke to the commission on the merits and downfalls of the program.
For more on the program, the federal money and stipulations, see: www.opelikaobserver.com/lee-county-to-receive-32-million-the-question-is-how-to-spend-it/.
The commission agreed unanimously, however, that they did not want to join the program.
"I don't have any interest in it," said District 4 Commissioner Robert Ham.
District 3 Commissioner Gary Long echoed his sentiments.
"I would like us to explore either a contractor coming in or hiring our own people to look at it," Ham said.
Probate Judge Bill English said that while the program could be good in the long run, the county has not narrowed down the projects it wants to look at yet.
"Maybe we need to try to prioritize internal needs and external needs," he said. "I'm going to ask the commissioners, y'all start thinking and if you think of a subject or an area that we need to try to focus on, let's put twenty on the table and try to sift down and see which are y'all's priorities."
District 2 Commissioner Sarah Brown said that she recommends starting with department heads and experts in the county and asking them what the needs are.
"There needs to be some policy decision made about prioritizing," English said, given that there will be a lot of requests coming into the commission from organizations, people and businesses. " … I think y'all need to start coming up with, what are the things you most want to see Lee County accomplish with this."
County Administrator Roger Rendleman said that the county may need to hire employees to handle this process, though that expense would be covered by the federal money.
"I think this would be a great opportunity to promote from within because we've got some hard-working people in Lee County that have done some great things, so I think that's something else we need to look at that as well," said District 5 Commissioner Richard LaGrand.
Changes to Agenda Format
The Lee County Commission approved a change to the agenda format Monday night.
The previous format opened with a call to order, the introduction of elected officials and news media, public comment from citizens followed by establishing the quorum.
Now, however, the agenda will open with public comment from citizens, the introduction of elected officials and news media, awards and presentations and then an established quorum and call to order.
This change essentially means that everything before the call to order will not be included in the meeting minutes or live-streamed to the public.
"I think that [the change] would be a step in the right direction, to consolidate our meetings if nothing else," Long said.
Other Business:
– The county accepted county levies for new ABC license types.