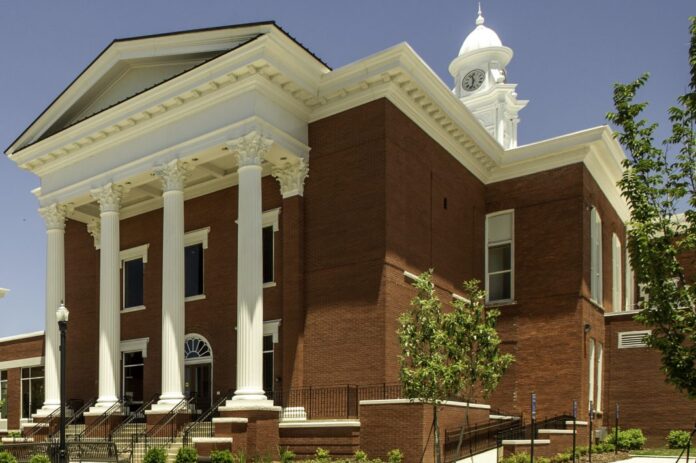 BY HANNAH LESTER
HLESTER@OPELIKAOBSERVER.COM
The Lee County Commission conditionally approved a resolution to establish a Smiths Station Fire Protection District.
The resolution is conditional on Lee County Attorney Stan Martin's approval following his review of the documents.
Smiths Station recently announced that it would need to discontinue ambulance services due to a lack of funding and staffing.
"We're not able to compete with the wages being offered by other local services, some of which, of the private services, were offering as much as $10,000 sign-on bonuses," said Daniel Sexton, deputy chief of the Smiths Station Fire & Rescue. "This is because of a nationwide paramedic shortage that was in existence before COVID but COVID just exacerbated that shortage."
The fire fee is $50 per house and hasn't changed in 10 years, Sexton told the commission.
"I think we all know that 2012 funding does not buy the things it did in 2012," Sexton said.
Lee County already utilizes a fire district system, Sexton said. Beulah is a fire district.
Sexton said this will not cost the county any money. Without approving this, citizens in Smiths Station have to wait up to 30 minutes or an hour as-is for an ambulance.
"The purpose of [this] is to save peoples' lives and improve outcome," he said. "We need to get our ambulance back running as soon as possible."
Other needs in the fire department include a new fire engine to replace the 1991 fire engine that has broken down. Additionally, the department needs full-time firefighters, which it can't currently afford.
"We need that; they currently have it at Beulah because of their fire setup," Sexton said. "We run about 50% of the calls in the county and the other 50% spread out over everyone else."
The charge per house would likely go up $11 a house based on the model Beulah uses.
AUSTIN JONES:
The Lee County Commission approved a promotion for Austin Jones to deputy director of the Lee County EMA Monday night.
Jones has been serving the Lee County EMA since 2017 but been working in the county since 2015, serving as a CERT Member and Instructor for citizen preparedness. He took on the position as communications officer for the Lee County EMA in 2019.
"I am proud to promote Austin as the deputy director of our agency and looks forward to a continued partnership serving the citizens of Lee County," said Lee County EMA Director Rita Smith.
*PUBLISHER'S NOTE: The Observer mistakenly reported Jones' promotion in a story on Feb. 17, when that promotion had not been finalized.
OTHER BUSINESS:
– The commission approved the annual evaluation of EMA Director Rita Smith, along with a 5% raise.
– The commission approved the FY 2022-2034 Annual Levy of Alcoholic Beverage Fees.
– The commission approved legislation to increase Lee County Sheriff Jay Jones compensation to $125,000.
– The commission approved the plat approval for Boo's Landing II Subdivision.
– The commission approved the Lee County Sports Complex Use Agreements.