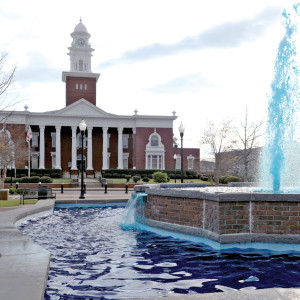 By Morgan Bryce
Editor
Volunteers are needed to help fill several positions on political and organizational boards across Lee County, an item of discussion during the Jan. 14 Lee County Commission meeting.
Following is a full list of positions that will become open in 2019:
Beauregard Water Authority – member Larry Patterson, whose last day of service will be March 1.
East Alabama Mental Health Center – members Bill English and Lafaye Dellingers, whose terms expire April 1.
Lee County Industrial Development Authority – member Randy Price, who is now actively serving as a state senator in Alabama's 13th district.
Loachapoka Water Board – members Mark Aderholt and Sheri Todd, whose terms expire March 1.
Smiths Water and Sewer Authority – members Mary Henry and Joseph Walde, whose term will expire March 1.
Membership on the Beauregard, Loachapoka and Smiths Station water authorities/boards is open to citizens only.
"Boards in Lee County are set up to give our citizens the opportunity to have their input and guidance on how we move into the future. Your service in working on a Lee County board is welcomed," said District 4 Lee County Commissioner Robert Ham.
For more information about joining the EAMH or LCIDA boards, call 334-742-2877 or 334-737-3660.