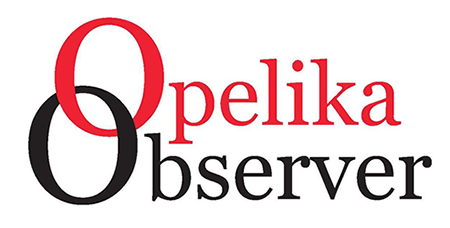 By Lofton Wheeles
For the Opelika Observer
Just in time for the summer: The Lee County District Attorney's Office has started a new program to prevent distracted driving amongst teenagers.
The SIDNE (Simulated Impaired Driving Experience) cart is a new resource that is identical to a go-kart and adds on to existing resources such as distorted vision goggles that are meant to simulate driving under the influence. The cart also has a remote-control ability that mimics delayed response to imitate distracted driving and impaired driving.
The district attorney's office has partnered with local law enforcement agencies and high schools across the county to ensure that the SIDNE cart has a place in driver's education courses.
"The district attorney's office purchased the SIDNE cart some time ago and it's not been put into the schools until this year," said District Attorney Pro Tem Jessica Ventiere.. "When I came on in November, I met with all of our law enforcement department heads at the very beginning of 2021 and set out that one of our goals for the office is to make sure that the SIDNE cart was getting used and that it would go out to all of the schools. All our law enforcement was very supportive."
Ventiere also gives credit to Sgt. Pam Revels with the Lee County Sherriff's Office, who is also a school resource officer, for getting the program into fruition. She is also excited that the resource is getting out there and is hopeful that SIDNE can be used during summer events like DARE camps and the young deputy program.
"She had spent the time from the first of the year until March getting the cart ready, getting the cart cleaned up and ready to go, meeting with all of the schools to set specific days where they would come and bring SIDNE out there for the students to use. Once we had it all ready to go and all lined up with all schools, we were ready to make our announcement and that's what we did," Ventiere said. "Depending on what COVID will allow, we're hoping to continue its use for the summer and then just move forward on and have it used even more throughout next school year."
The children will do a course with the SIDNE cart. The course involves the setting up of traffic cones, the use of vision impairment goggles and the use of simulated field sobriety tests through the goggles. This is meant to demonstrate not only how the body is affected by being under the influence or being distracted, but also makes the students question whether it's a good idea to get in the car with someone making poor decisions.
"I'm hoping that [the program] makes them think twice not only about themselves driving but getting in vehicles with other people who are impaired. So the SIDNE course really gives them that unique opportunity to see it with a hands-on demonstration in addition to the resources that were already in place," Ventiere said. "I'm also hoping that [the program] encourages [students] to make better choices about their health, their safety and their wellbeing for themselves and their friends."
The cart will work hand-in-hand with the vision impairment goggles to further imitate a dangerous driving experience with the students. The goggles demonstrate different levels of intoxication and the cart includes a radio receiver which allows the trained officer to change the amount of control the student has over the cart via a handheld device. This is to simulate delayed reaction time while drowsy, distracted or impaired.
The cart itself did not have technical difficulties; however, getting the program into fruition did require much consideration due to the COVID-19 pandemic.
"The schools were under such stress already to continue educating through COVID," Ventiere said. "So, introducing something else to put on their plate, we wanted to be very thoughtful and considerate of that when we went and talked to the schools to make sure this wasn't something that was going to interfere with what they were already having struggles to deal with in a school year of COVID."
Ventiere also had the goal of putting the SIDNE cart in all schools in Lee County, something that she said was "extremely important" to her.
"I wanted it everywhere," she said. "I didn't want one area to benefit and not all the others, and that just takes a lot of scheduling and it came out in the spring. So, we were dealing with everybody's different spring breaks."
Revels, Lee Co. Sheriff Jay Jones and Lee County's police chiefs have played a large role in getting SIDNE into the schools by making introductions into the schools and answering questions about the SIDNE cart, according to Ventiere. She also mentioned that this "really kind of helped open up the doors to all of these schools so that SIDNE was going to get the full extent of use that it could get."
SIDNE is a new tool that will help prevent distracted driving among teenagers. However, Ventiere said she believes that this program will help the community at large.
"Generally, the time from Memorial Day to Labor Day is the deadliest for student drivers because that is during the time of getting out for school and the summertime and it's been kind of dubbed the '100 Deadly Days,'" Ventiere said. "So, I think the timing of this is perfect because there's prom and summer break and I'm really hoping that the service that SIDNE will provide to the community are safer drivers."
Ventiere expressed that many adults are interested in participating in a SIDNE course, an idea that the District Attorney's office is open to.
"Certainly, impaired and distracted driving is not just a student problem, it's an everybody problem," she said. "Everybody has to be considerate about these things and be safe and so opening up to adults is probably going to be the next step if we can figure out a way to do it."
For more information about the SIDNE program, email Jessica Ventiere at jventiere@leecountyda.org.