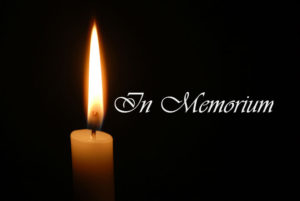 LeAnn Ratcliff Agnew
LeAnn Ratcliff Agnew passed away suddenly March 19, 2018 in Dumaguete City, Philippines (City of Gentle People).
Born September 2, 1958 in Spokane, Washington to Shirlene Sherrer Ratcliff and the late M.Sgt. Wayne Lanier Ratcliff.
She was a graduate of Opelika High, class of 1976. She later joined the United States Air Force, traveled to many wonderful places and met her husband Dave Agnew.
She is survived by Dave Agnew, Shirlene S. Ratcliff, David Ratcliff (Joyce), Julie Ratcliff Spraggins (Betty) and numerous nieces, nephews, cousins, aunts and uncles.
To all she knew "Sawadee".