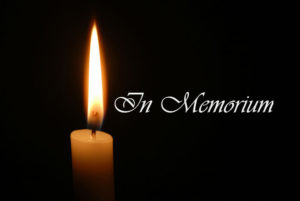 L. Joan Colburn
Born in Sharon Springs, Kansas toward the end of 1927, L. Joan Colburn started life during the Dust Bowl and Great Depression. Though the family moved to a tenement in Chicago for a year so her father could find work, she never realized they were poor "because that's the way it was for everyone."
She spent most of her childhood in Salt Lake City, after her father found work with the Union Pacific. She was adored by her parents Gordon and Gwen Pettis, and younger brother Mike. The first in her family to attend college, Joan graduated from the University of Utah (Phi Beta Kappa), where she met her future husband Charles B. Colburn, her chemistry lab instructor. After receiving a master's degree from the University of Wisconsin, she returned to Utah where she and Charles married in 1950.
In 1952 they relocated to Alabama, first to Huntsville where Charles was a chemist at Redstone Arsenal, then to Auburn in 1968, when her husband joined the Chemistry Department at AU. Together they raised five children, enjoying them immensely. Their home was filled with music and laughter, friends from near and far, and a growing family growing through marriages and grandchildren. Charles passed away in 1988, after a happy marriage of 38 years.
Joan's activities included volunteering with the Girl Scouts and more recently at the Community Market for 17 years. She served on the boards of the Auburn Public Library, Presbyterian Community Ministry, as an elder at the Village Christian Church, and was a member of P.E.O., chapter E. For many years she was an active member of the Auburn Study Club, and threw herself into whatever topic she presented, whether inspired by a trip to Tibet with son Gordon, daughter-in-law Lian, and daughter Amy, or the humorous poetry of Ogden Nash.
Her inveterate reading habit, nurtured by her mother, grandmother Lucille, and reinforced by her husband, was passed down to her children and grandchildren: daughter Catherine Gross (Arthur) – Nathan (Tysza), Benjamin (Rachel) and Eli, and Charles (Jillian) and Elena; daughter Susan (Hak Cheng); daughter Amy; daughter Marsie Grant (Darren) – Sheridan and Tammany; and son Gordon (Lian) – Caleb and Olivia.
Joan remained in her Auburn home for fifty-one years, the last twenty with the companionship of Susan and Hak Cheng. Daughter Marsie from Texas often expressed aloud the thoughts of other family members, that Auburn was the "center of the universe, because Mom was here." Besides children and grandchildren, Joan is survived by her brother Lewis "Mike" Pettis; nieces, nephews and their families; special niece Jodie Huntsman who with husband Nick recently visited from Utah; and numerous friends.
After a long and happy life of 92 years, Joan was admitted to the health care system in early March after a fall, and in the weeks that ensued, was unable to escape the pandemic. Her family thanks the many friends who supported us during this time, and especially thanks the heroic health providers who cared for Joan during her final weeks at EAMC and Arbor Springs, with the assistance of her SouthernCare hospice nurse!
A service to celebrate Joan's life will be held at a future date. Those wishing to make a donation may give to East Alabama Food Bank for the Community Market, Presbyterian Community Ministry, or the Village Christian Church.