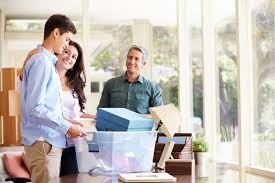 By Wendy Hodge
There's a long stretch of road that, if you follow it out of Opelika to its end, will bring you straight to the heart of Auburn – home of Auburn University – the loveliest village on the plains. It's a city that is rich in tradition and heritage. It's a city that is known to me, almost as much a home as Opelika is.
I was a student on its majestic campus; proudly wearing the orange and blue, rolling the giant oak at Toomer's Corner, and cheering on the mighty Tigers in Jordan Hare Stadium. My years at Auburn were some of the best I've had. The world opened up for me on that campus, and I was happy to soak it in every day. If I'd had my heart's desire, I would still be a student to this day. But, of course, life progresses and moves us on to the next chapter.
And here I stand today, at the turning of a new page. It is a Friday afternoon. My daughter and I have spent the last two days on this very same campus, with her friends and their moms. Camp War Eagle – a rite of passage – has swept us all up in its busy excitement.
We've listened to speakers and filled out papers and toured classrooms and dorm rooms, and all the while I cannot shake this feeling of utter familiarity. Of course, there are new buildings and parking spaces and people, but at its core this is still my school. It is as known to me as it was 30 years ago. 
The same massive oaks tower over the concourse where I walked countless steps. Yes, there are more of them, but the sun that is filtered through their leaves and warms my skin feels familiar… the same sun, the same skin.
Haley Center, one of the original buildings, sits at the center of campus. As we open the double doors, I inhale deeply. That smell – it's exactly the same. I close my eyes and am flooded with memories…. Of my British lit professor who barely spoke English, the history class of 350 students where I sat behind a famous football player whose shoulders completely blocked my view of the overhead projector, and that one excellent night I got locked on the rooftop with my date, who was a perfect gentleman and, as it turned out, afraid of heights. It has taken only a moment for all these memories, and so many more, to rush back.
As we make our way back out onto the sidewalk and stroll downtown, we pass parents and students, grandparents and children wearing various assortments of orange and blue. All along the way, we greet each other with a friendly "War Eagle!" and a smile… known strangers sharing a common bond.
The doors of Toomer's Drugs open and the air conditioning beckons us inside. Nothing is better on a hot summer day than fresh Toomer's lemonade – another Auburn tradition. The glass is frosty, and the taste is perfect. I would know Toomer's lemonade if I tasted it on a different planet! We pause in the doorway a moment, reluctant to leave the cold "inside air," and I steal a glance at my daughter. My lovely, leaving daughter.
Abbey is a head turner. She always has been. There's a glow around her, and it isn't solely because she's beautiful. She is indeed a singular presence. Friends and strangers alike are drawn to her. But, as her mom, I have had the privilege of knowing her, from her very first moments. She is more familiar to me than my own skin. I know the shape of her thumbs, the tilt of her chin, the timbre of her voice. She has been mine for 18 years. I know that her first word was book, she was wearing socks with pink hearts on them when she took her first steps, and the monster she was convinced lived under her bed was named Jack. I know that she used to walk in her sleep, that her favorite Christmas involved a Barbie dream house that was 6 feet tall, and that jumping on the trampoline with her brother is one of her most treasured memories. I know, too, that she is about to embark on the best part of her life, that she is a better writer than I will ever be, and that watching her leave will be one of the hardest things I will ever have to do.
She is my child, but now she carries herself like a woman. She wears clothes I didn't pick out for her and an intoxicating perfume that makes her smell lovely and foreign. She has memories I know nothing of; opinions and beliefs formed outside the sphere of my influence. How can that be? How is it that someone so much a part of myself, so known, can become someone separate? I am taken by surprise at times by the realization that the path she began as a part of me, literally, is taking her away from where I am. What will she accomplish? Where will her life lead her? This much is certain: I am fortunate beyond reason to have known the beginning of her story. Wherever she goes in the world, may she know she is treasured. May it be known in her very soul.