Goats Ahead! Pick Home Instead!
]CONTRIBUTED BY
NATALIE DOWNS
LEE COUNTY — Have you ever heard the saying, "GOAT" (Greatest Of All Time)? Well, Home Instead Senior Care Auburn-Opelika brought goats and it was truly the GOAT! Home Instead of Opelika/Auburn partnered with Auburn Assisted Living to provide a little fun for their residents.
Residents did not have to go far to beat the heat and go to the farm. The residents enjoyed the facilities's back porch sitting area with rocking chairs, beautiful flowers and rock wall water fountain.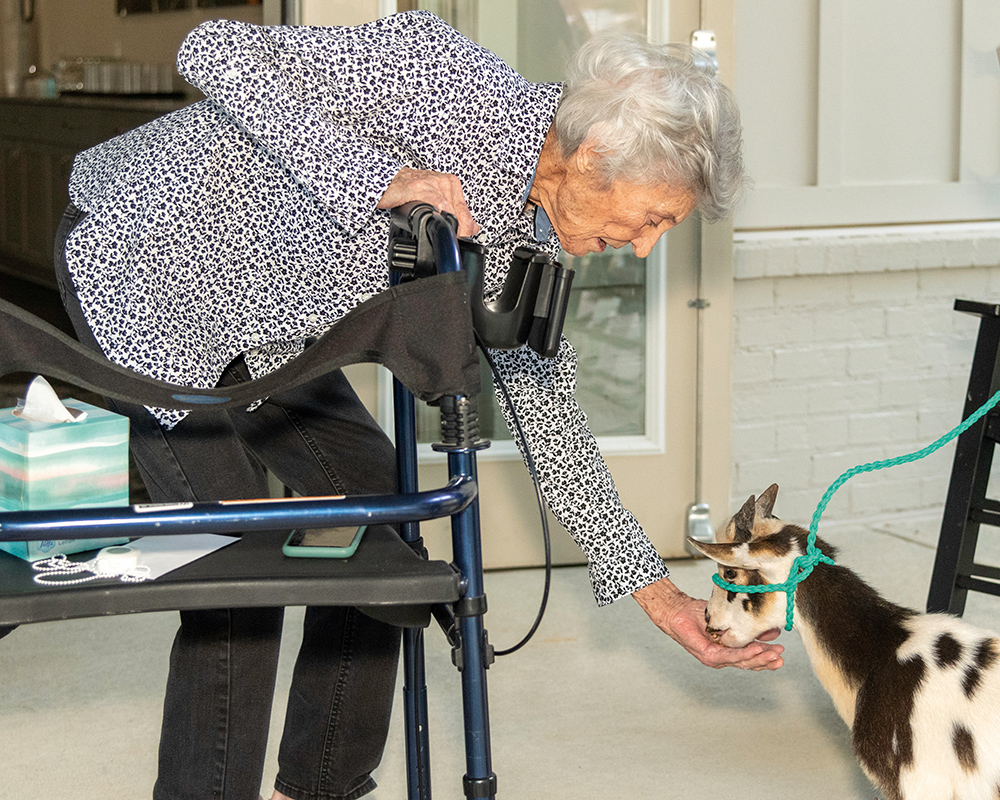 Along with the beautiful scenery from the porch, Home Instead's Community Outreach Coordinator, Natalie Downs, and her daughter, brought their family goats, Zeke and Twig, for a visit.
The residents had a wonderful time and shared stories from when they were younger and had goats in their own homes. Some residents had never held or fed a goat, making the event truly the GOAT.
There was delicious summer fruit and cool lemonade beverages with many goat snuggles.