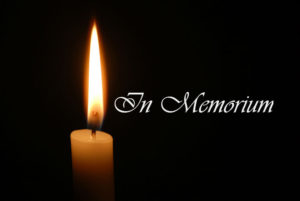 Kathy Diane
Simpkins Bullard
Kathy Diane Simpkins Bullard entered the gates of Heaven as a new angel Tuesday, July 30, 2019. She was born December 29, 1946 in Aragon, Georgia. She is the daughter of the late William "Bill" and Catherine Simpkins. She finished school at Beauregard High School. She worked in Atlanta, Georgia till she met the love of her life and moved to Loachapoka, Alabama. She retired from the Auburn Water Works after 32 years of service. She was a member of Loachapoka Baptist Church and loved it and her Lord. She also loved Auburn Football, The Great Smokey Mountains, and Southern Gospel Music.
Survivors include her husband of 40 years, Robert C. "Bob" Bullard; siblings, David S. Simpkins of Louisiana, Susan S. Bradley (Roy) of Rogersville, Tennessee, and William Richard Simpkins (Becky) of Opelika, Alabama; sister-in-law, LaRue B. Godfrey of Auburn, Alabama; and several loving nieces, nephews, and other family members.
Pallbearers will be her nephews, Derek Godfrey, Neil Godfrey, Andy Nase, Blake Simpkins, Seth Merritt, and Nick Clark.
Visitation was held Aug. 2, 2019 from 6 to 8 p.m. CST in the Parlor of Frederick-Dean Funeral Home. Services were held Aug. 3, 2019 at 11 a.m. CST in the chapel of Frederick-Dean Funeral Home with Phillip Nelson, Isaac Kervin, and Don Johnson conducting the service. Burial followed at Loachapoka Cemetery.
Flowers will be accepted, but memorials to Loachapoka Baptist Church would be greatly appreciated.
Frederick-Dean Funeral Home directed.