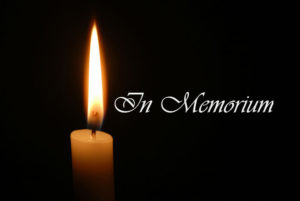 Julia A. Clark
Julia A. Clark of Opelika was born to the late Asa and Clemmie Pierce in Luverne, Alabama. She passed away Saturday April 11,2020 in Opelika.
She retired from Ampex Corp. She was a member of the Union Grove Baptist Church in Opelika.
She was preceded in death by her spouse, Tommy Clark; daughter, Becky Scroggs; son, Wade Hollingsworth, son in law, Ricky Hurst, 2 granddaughters and 1 grandson; brothers, James, Joe, Carl, and Frank Pierce; sister, Francis Hoffman.
She is survived by her daughters, Barbara Burdette of Covington, Ga.; Debra Scroggs (Mike) of Pelzer, SC.; and Donna Hurst of Lanett, AL., and a brother Charles Pierce of Opelika. She has 12 grandchildren, 26 Great grandchildren and 6 Great Grandchildren, as well as, a great circle of friends from her church.
In lieu of flowers any donations can be made to: Union Grove Baptist Church Building Fund 4009 Lee Road 391 Opelika, Al 36804.