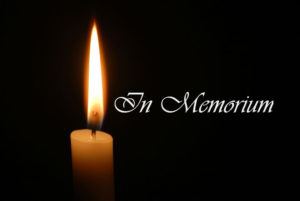 Judy Thompson Turner
Judy Thompson Turner born January 12, 1945 in Dale County, Alabama, passed away at home on Monday, September 16, 2019 surrounded by her loving family after a long battle with cancer.
Judy was preceded in death by her parents, Cas and Maggie Thompson; siblings: Rudolph, Herman, Delbert, and Katherine.
She was a devoted wife, mother and Nana that had an avid love of home, gardening, and her flowers, but most of all she loved her family and pets.
She is survived by her devoted husband of 56 years Calvin Turner; children: Lynn Godfrey (Jim), Denise Fulghum (Todd), Brian Turner, David Turner; grandchildren: Amber Godfrey, Whitney Fulghum, Matthew Godfrey, Clint Fulghum, Nathan Godfrey; great-grandchildren: Skyler Godfrey, Anthony Fulghum, Chelsea Godfrey, Aubrey Godfrey, Kainen Tumlin; sister: Katie McCall; and several nieces and nephews.
Family would like to extend a special thank you to Dr. Linda Farmer and all the staff at the cancer center and Dr. John Abrams and all the Compassus staff for the amazing care and compassion during such a difficult time.
A private memorial will be held in Opelika, Alabama and Dale County, Alabama.
In lieu of flowers the family requests donations be made to Compassus Hospice, Cancer Center, or a humane shelter of your choice.