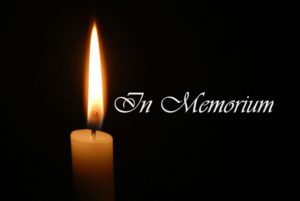 John W. Trant
John W. Trant age 66, of Opp, AL passed away on April 21, 2018 at Southeast Alabama Medical Center in Dothan.
John was a lifelong resident of Opp, where he attended and graduated from Opp High School. John worked at the Opp Mill until his retirement.
Following his retirement John bought Hook's BBQ, and operated the business for a number of years. John sold Hook's BBQ and retired again to play golf the game he loved on a regular basis.
John is preceded in death by his mother Nancy Evelyn Harrison Trant; father, Warren Trant; grandparents, Gussie and Coley Harrison.
John is survived by his son, David Trant of Dothan; daughter, April Trant Hodge (Chris) of Jack, AL; grandchildren: Katie and Ben Trant, and Kaylee Hodge; brother, Bill Trant of Opelika, AL; sister, Nancy Buckelew (Larry) of Wicksburg, AL; aunt, Pauline Boutwell (Carlos) of Fairhope, AL, along with numerous nieces, nephews, and cousins.
Funeral services were Tuesday, April 24, 2018 at 2:00pm at Wyatt Funeral Home Chapel, with burial following in Peaceful Acres Memorial Gardens.
Visitation was Monday, April 23, 2018 from 6:00pm until 8:00pm at Wyatt Funeral Home.
Wyatt Funeral Home in Opp, Alabama directed.