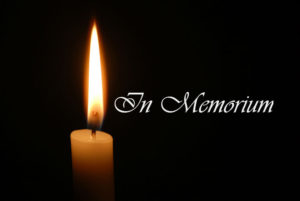 John Strother
On Monday April 23, 2018 our beautiful son, brother, and friend John Strother took his own life after a brave and courageous battle with mental health. While we will always question things done and left undone, we find solace in the peace his sweet soul has found in Heaven with our creator. We will remember John as he really was, a kind soul who felt any unkindness or injustice of the world as if it were his own. We have experienced an outpouring of love for John, with several common threads: his never ending kindness, his curiosity for life, and his ability to make anyone laugh- no matter the circumstances. He had an uncanny ability of understanding situations far beyond his years and often gently reminded us of what was important in life. He was a precocious child whose first words came out in a complete sentence. He read voraciously and could intelligently discuss any topic- whether you were interested or not. We have visions of him in Heaven asking all of his unanswered questions. John will always be missed; he will always be loved; and we will always be so proud to call him ours.
John is survived by his sister Jenna, mother Heidi, father Greg, grandparents Evelyn and John Maher, grandmother, Carolyn Strother, and countless loving aunts, uncles, cousins, and friends. He is preceded in death by his grandfather Dr. Kenneth Strother.
Visitation was held at Jeffcoat Trant Funeral Home Sunday April 29th from 5-7 PM. Memorial Mass was held at St. Michael's Church Monday at 10 a.m. A graveside service followed at Garden Hill.
In lieu of flowers we ask that you spend more time with the people you love. Share your struggles, your joys, your triumphs, your failures. Love fiercely. Be kind, especially to those in need. And when love is not enough to ward off tragedy, then love more, pray more, depend on one another more. And when our plans and reality are completely at odds remember that God is always with us and for us.