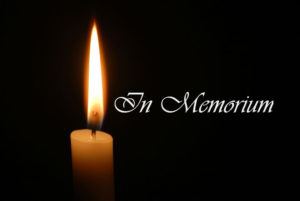 John Patrick
Grigsby
Mr. John Patrick Grigsby, a resident of Opelika, Alabama, passed away Monday, September 2, 2019 at the age of 53.
A memorial service was held Saturday, September 7, 2019 at 11:00 a.m. at Jeffcoat-Trant Chapel.
Mr. Grigsby is survived by his wife, Jewel; son, Taylor; aunt Mary Grigsby and aunt and uncle Butch and Hilda Nutt; father-in-law, Ken Pinckard; brothers-in-law, Kenny (Ginger) Pinckard and Kyle (Stephanie) Pinckard; nephews and nieces, Joey Holt, Charlie Kimbrough and Christopher, Meredith, Lucas, Andrew, and Ann Russell Pinckard, as well as several close cousins.
He is preceded in death by his parents, Jimmy Lee Grigsby and Patricia Ann Whitehead Curvine; sister, Mary Emma Kimbrough and uncle, Henry Lee "HL" Grigsby.
Mr. Grigsby grew up in Florence, Alabama, graduating from Coffee High School. He went on to graduate from Auburn University and had a successful career in the manufacturing industry, living in Texas, Georgia, and Alabama.
Mr. Grigsby loved his wife and his poodles and was an avid outdoorsman. He enjoyed Auburn football, a good joke, history, and being with family and friends. He was a member of the Pepperell Baptist Church.
The family request in lieu of flowers that donations be made to the Lee County Humane Society; 1140 Ware Drive; Auburn, AL 36832. Jeffcoat-Trant Funeral Home and Crematory directed.