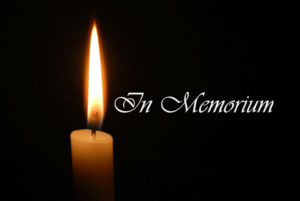 John D. Foshee
John D. Foshee of Opelika was born to the late F.L. and Grace Sayers Foshee on February 6, 1944 and passed away at East Alabama Medical Center on October 14, 2019. He was 75 years old.
He was preceded in death by his fist wife, Judy Foshee; second wife, Betty Foshee, and son Jimmy Foshee.
He is survived by his sons, John S. Foshee and wife Tammy, Jason Foshee and wife Michelle, and Justin Foshee; daughter, Melanie Dawn Thomas and husband (Holt); 5 grandchildren, and 2 great grandchildren; sister, Margaret McGar; brothers, Wayne Foshee and wife Azalea, and Freddie Foshee.
Visitation was Oct. 17, in the Parlor at Frederick-Dean Funeral Home Parlor
A funeral service was held in the Chapel Oct. 18, at 11 a.m. Pastor Kim McGar officiated. Interment followed at Garden Hills Cemetery.