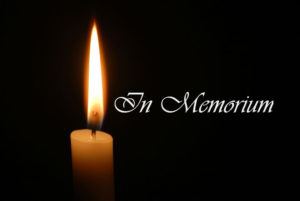 John Clarence Evans
Lifelong residence of Opelika, John Clarence Evans, Known as "Clarence" by friends and family, passed away on Sept. 11, 2019.
Clarence at a very young age joined the CCC (Civilian Conservation Corp), then entered the United States Navy in 1939. He serviced in the Pacific during World War II, mainly aboard the heavy cruiser, USS Portland, one of the highest decorated ships of the War. He and his ship participated in every major engagement in the Pacific Theater. He left the Navy in 1951, and then went to work in the local cotton mills until his retirement. He was an avid outdoorsmen, especially hunting and fishing. He grew up wonderful gardens , sharing the bounty of his labor with friends and family. He never met a stranger, and was quick to help anyone in need.
Clarence was preceded in death by his wife of 68 years, Faye Kitchens-Evans in 2015. His only daughter, Cherie Elaine Fretwell, died in 2018.
He is survived by his son, John Evans, Jr.; grandchildren, Melanie Cox (Ryan), Matthew Fretwell, Wyndi Wilkes, Dana Evans (Amy), Debra Kennedy (Michael), and Tyler Evans; great grandchildren, Zachary Cox, Evan Cox, Brandon Brown, Hunter Myers, Rhiannon Hall, Hayden Hall, Natalie Evans, Ethan Evans, Emma Evans, Will Kennedy, and Lucas Kennedy; sisters, Betty Hobbs, Florence O'Neal, Barbara Martin (Dallas), Lee Dobbs, and Rita Littrell.
Visitation was held Sept. 14, 2019 from 10 to 11 a.m. in the parlor at Frederick-Dean Funeral Home.
A funeral service was held in the chapel at on Sept. 14, 2019 at 11 a.m. Interment followed at Garden Hills Cemetery.
Frederick-Dean Funeral Home directed.