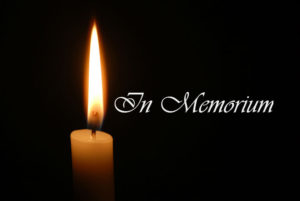 Jimmy Ledbetter
Jimmy Ledbetter, age 79, formerly of Opelika, Alabama, passed away on Jan. 9, 2020.
He was born in Brewton, Alabama, and graduated from Robert E. Lee High School in 1959. He has a bachelor's degree in sociology from Troy University where he graduated cum laude. He was a longtime member of Providence Baptist Church in Beauregard, and in recent years, he joined Trinity United Methodist Church in Opelika. Jimmy was a lifelong entrepreneur. He was self-employed his entire life and succeeded in all his endeavors. He owned and operated a convenience store in Beauregard, built and maintained mobile home parks, provided affordable housing to a multitude of Lee County residents, and owned and operated Lime Kiln Motors. He was a gentleman farmer who raised cows and pigs and then converted his land into a pine tree farm.
Jimmy was preceded in death by his parents Lester and Flora Ledbetter, his son Marshall Todd Hood Sr., his grandson Marshall Todd Hood Jr., and his brother L.E. Ledbetter.
He is survived by his wife Patsy Sue Ledbetter, his son Michael Hood Ledbetter, grandchildren John Hood, Jacob Ledbetter and his husband Sakil Chundydyal, Mitch Ledbetter, Brooke Ledbetter, a multitude of nephews, nieces and cousins.
Visitation was held Jan. 13, 2020 in the Parlor at Frederick-Dean Funeral Home from 5 to 7 p.m.
A funeral service was held at Trinity United Methodist Church on Jan. 14 at 2 p.m. with interment immediately following at Garden Hills Cemetery.