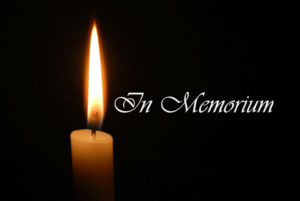 James W. "Jim" Turner
Jim Turner passed away peacefully Wednesday, Oct. 16, 2019 at the age of 95 years. Jim was born on Oct. 15, 1924 in Griffin, Georgia, to James Webb Turner and Mattie Lou Thames Turner. The family moved to Opelika, Alabama in 1926 and where Jim spent the next 93 years.
He attended Northside Grammar school, later graduated from Clift High School early in January of 1943. Jim at 17 enlisted in the Navy to proudly serve his country. Jim's immediate commitment to his country took Jim away before his class graduated and his father accepted his diploma June 1943 from Clift High School in his absence.
Jim completed Corpsman Training and was assigned to the 103rd Fleet Hospital in the South Pacific theatre as a Pharmacist Mate 3rd Class. He served 31 continuous months duty with the Surgical Unit of the 103rd in the Philippines, Espiritu Santo, Leyte, Solomon Islands and Guam.
He was honorably discharged in January of 1946 attaining the Corpsman rank of Pharmacist Mate 1st Class with 36 months proud Navy service. A long 43 day trip across the Pacific on slow moving Navy LST boat landed Jim back home in San Francisco at only 20 years old and still too young to vote.
Post war Jim enrolled at Alabama Polytechnic Institute, (Auburn University), as a Forestry Major and he started his 40 plus year career with the U. S. Post Office in Opelika. He delivered mail within the city for several years and transitioned to a rural mail route in his favorite part of Lee County; the Marvyn, Beauregard and Society Hill communities.
The 113 mile mail route along mostly dirt roads allowed him to attain a National Safety Council award of the "Million Mile Club" and attaining 25,000 hours and that great distance without mishap. Sometimes the young folks along the route left "surprises" for him in the mail boxes and his more mature patrons often provided jellies and breads for his enjoyment.
More than just a job Jim's mail route connected him to many lifelong friends who he greatly cherished. His Marvyn family celebrated his 90th birthday with an epic "pig- pickin" barbeque attended by over one hundred of those dear friends.
He was an avid outdoorsman and immensely enjoyed that freedom. Fishing at Palmer's Pond, arrowhead hunting with Bob Lett, making sausage / growing tomatoes with Newt Ingram and enjoying eating Billy Capps sausage were favorite pastimes.
He certainly loved the hunting and riding his 4-wheeler ATV on the farm with Buddy Satterwhite and the many friends he came to know and love over his lifetime in Lee county.
Jim was a charter member of Lee County Rod and Gun Club and the Rural Mail Carriers Association. He loved being a part of the original Tyler's morning coffee club on Geneva Street. Later at the Opelika Burger King his tight group would be known as the Second Avenue Think Tank.
He cherished many a good joke and laugh with close friends at morning coffee sessions. He had a special place in his heart for the good conversations and times with his friends at the Marvyn "Round Table".
Jim is predeceased by his parents, his wife of 54 years, Patty Northington Turner and his beloved bird dogs, Jack and Pudding. He is survived by his daughters, Jane Turner Poe (Bill), and Joan Turner Williams (Sammy), his grandchildren Sam Williams (Heather), Katie Williams Smith (Brandon), his great grandchildren, Smith Williams and Annaleigh Williams. His brother Ted Turner, his sister Mary Ann Dorsey (Walter), his nephew and nieces, Doc Dorsey (Amy), Lou Dorsey Hamlet (Dennis), Missy Turner, Alice Turner Machi'n (Koki), cousins David Bass, Patty Bass and Anna Mary Ellerbee.
He leaves behind some very special friends, Buddy Satterwhite, Hunter Lett and a multitude of others that he considered family as well as his loving caregiver Jeannine Little. His life's journey touched so many and they in return were touched by him.
Mr. Jim or "The Captain" as known to many will be sorely missed. His recollection and telling of the history of Opelika and Lee County will greatly be missed by more than just his close friends.
Jim's graveside service will be Wednesday, Oct. 23, 2019, at 3 p.m. at the Gardens Hills Cemetery in Opelika with visitation at Jeffcoat-Trant, from 1 to 2:30 p.m. In lieu of flowers please consider a donation to your favorite charity or to one of the Beauregard Community Groups Tornado Relief organizations.
Jeffcoat-Trant Funeral Home and Crematory is directing.