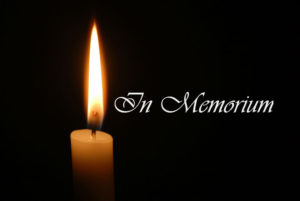 Jerome Stewart
Graveside service for Jerome Stewart, 35, of Opelika, AL, will be at 11:00 a.m., Saturday, April 25, 2020, at Garden Hills Cemetery, 1218 Frederick Road Opelika, AL 36801, Reverend George C. Pinkard will officiate.
Mr. Stewart, who passed away Monday, April 20, 2020 at the East Alabama Medical Center in Opelika, AL, was born October 29, 1984 in Lee County, Alabama. "Rome" as he was known by family and friends, graduated from Opelika High School with the Class of 2003. He was a quiet and loving person. He loved his family and friends dearly, and they in return cherished that love.
Survivors include: mother, Gloria Pinkard Stewart of Opelika, AL; father, Raymond Patrick (Janice) Stewart of Alexandria, VA; one sister, Helena D. Stewart of Opelika, AL; two brothers, Adrian (Amanda) Stewart and Julian Stewart (Valerie Coleman) both of Opelika, AL; step-mother, Kathy Stewart of Opelika, AL; grandfather, Ray Stewart of Orangeburg, SC; three nephews; one niece; special loving aunt, Mary Thornton of Opelika, AL; six loving uncles; a host of caring cousins, other relatives and friends.