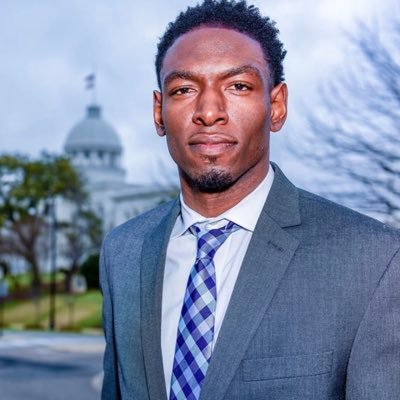 By Morgan Bryce
Editor
Local representatives Jeremy Gray and Pebblin Warren will hold a town hall meeting Feb. 28 at Greater Peace Missionary Baptist Church from 6-8 p.m.
An Opelika native representing Alabama House of Representatives District 83, Gray said meetings like this are ways of delivering on his campaign promise of transparency and discussing solutions to problems that exist within his constituency.
"… the objective of this town hall and listening session is to listen and connect with the community around the issues that matter to them. As legislators, we want to engage with the public and increase their voice in the legislative process," Gray said. "I think it's important that the people's voices are heard, and that as legislators we can be proactive instead of reactive."
Highlighted topics of the meeting will include education, environmental justice, health care, jobs, prison reform and more, but constituents are invited to submit their questions on other concerns in advance by emailing townhall@alabamahousedems.com. Gray emphasized that this not a Democrat or Republican gathering, but instead a bipartisan affair to address the issues at hand.
"In the midst of disagreements, there are always commonalities and bipartisan issues that could help push Alabama forward, so all are welcome to join and every voice will he heard," Gray said.
For more information, like and follow Gray's official Facebook page. The church is located at 650 Jeter Ave.