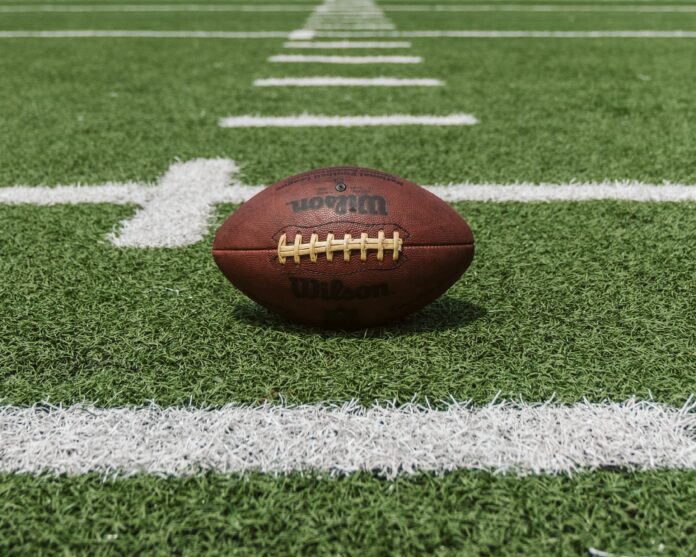 CONTRIBUTED BY
AU ATHLETICS
AUBURN —
Former Auburn quarterback Jason Campbell, who led the Tigers to an undefeated and historic season as a senior in 2004, will take over as Auburn Sports Network's football radio analyst for the 2023 season, replacing fellow former Tiger quarterback Stan White, who served in that capacity for 22 years from 2001-22. White announced his retirement from the Auburn radio booth at the conclusion of the 2022 season.
Campbell becomes just the third football radio analyst over the last 43 years for Auburn, joining White (2001-22) and former Auburn signal caller Charlie Trotman (1980-2000).
The Taylorsville, Mississippi, native made 40 career starts at Auburn, second only to White's 45, and is the school all-time wins leader with 31. He was a National Football League first round pick in 2005 to Washington and had a 10-year professional career with five organizations.
Campbell joined the Auburn Sports Network radio crew in 2016 serving as a pregame and halftime show analyst. Campbell worked several A-Day spring games as the radio analyst joining former Auburn Voice of the Tigers Rod Bramblett and current Auburn voice Andy Burcham.
"I would like to thank God for this amazing opportunity to continue doing something I enjoy and love," Campbell said. "I appreciate the Auburn Sports Network team and Stan for their immediate confidence in me as I move into the analyst role. I know I have incredibly big shoes to fill. It has been a privilege watching and learning from Stan during our time in the booth together. Auburn Family, I look forward to sharing great memories with you alongside the Voice of the Tigers, Andy Burcham, this fall."
White played at Auburn from 1990-93 and holds eight school records, including career passing yards (8,016), starts (45), pass attempts (1,231) and completions (659). A team captain his senior season in 1993, White led the Tigers to a perfect 11-0 season. A native of Birmingham, Alabama, White played for three years with the New York Giants.
"I'm very pleased and excited that Jason will be carrying the torch into the future as the analyst for the Auburn Sports Network," White said. "I had the honor of being that analyst for the past 22 years. I also had the pleasure of calling games that Jason was at the helm quarterbacking and leading his team to an undefeated season in 2004. Since 2016, as a member of our network crew, I've gotten to know Jason as a friend and colleague. I have zero doubt that he will do an outstanding job."
During White's 22 years in the Auburn radio booth, he called games with the late Jim Fyffe, Bramblett and Andy Burcham. White called over 250 Auburn games during his tenure including two national championship games, four SEC championship games and numerous memorable moments such as The Prayer In Jordan-Hare and the Kick Six games.
Campbell will make his official debut as Auburn football radio analyst on April 8 for the Tigers' A-Day Spring game.