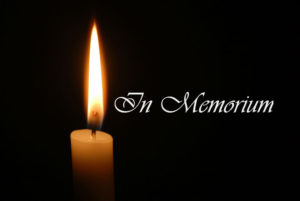 Jan Weyant, 91, of Opelika, passed away on March 11, 2023. Jan was born in Woodward, Oklahoma, on Dec. 6, 1931. Jan was a graduate of Henry G. Clift High School in Opelika and received a degree in nutrition from Auburn University. She was married to Charles E. Weyant on March 17, 1951. Jan and Charlie owned and operated Jan's Town and Country dress shop for 36 years. When Jan wasn't working, she enjoyed horseback riding, water skiing and playing bridge. She was a member of Farmville Baptist Church. Jan was preceded in death by her husband, Charlie, and daughter, Debbie. She is survived by her children: Susan, Greg (Barbara), Eric (Robin); son-in-law, Larry Hurst; grandchildren: Melissa (Brad), Abby (Wil), Andrew and Ione; five great-grandchildren; siblings: Gary (Diana), Kay (Glen) and Ross (Georgia).
A private graveside service was held at Garden Hills Cemetery with the Rev. David Bradshaw officiating.
The family would like to thank all the caring employees of Southeast Hospice and Arbor Springs Health and Rehab.
In lieu of flowers, donations may be sent to Farmville Baptist Church at farmvillebaptistchurch.org or P.O. Box 3638, Auburn, AL 36831.