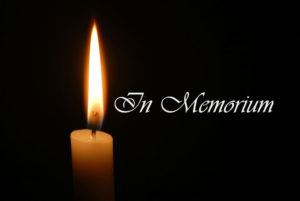 James Henry
Henderson, Jr.
James Henry Henderson, Jr., died peacefully on Aug. 24, 2019, in Auburn-Opelika, in the presence of his loving family and friends, days after celebrating his 100th birthday with 20 of his children, grandchildren, and great-grandchildren gathered from around the world in his honor.
Mr. Henderson was born Aug. 20, 1919, in Alexander City, Alabama, to Willie Virginia Maxwell and James Henry Henderson. He married Jean Farr in August 1940 and had a happy marriage until her death in August 2011. They had three children, seven grandchildren, and five great-grandchildren. He was educated in the Alexander City, and Clayton, Missouri schools. He received his BS degree from the Massachusetts Institute of Technology in 1942 where he was a member of the Chi Phi Fraternity and he served as general manager of the MIT Yearbook, Technique.
He served four years as an officer during WWII in the U.S. Navy. He then served as an executive at Russell Corporation in Alexander City, and at Buster Brown Textiles in Chattanooga, Tennessee and Wilmington, Delaware. He received his JD degree from Emory University in 1971. Some of his most rewarding years were spent at Auburn University: as a member of the Business College staff; as Legal Adviser to Students; and as a founding member of the Auburn University Academy of Lifelong Learners (now OLLIE).
He was preceded in death by his wife of 71 years, Jean Farr Henderson, and his parents, his brother, and his sisters. He is survived by his daughter, Trisha Margeson (Ken), Maitland, FL, and his sons James Henry Henderson III (Marcella May), Chattanooga, TN, and Stephen Farr Henderson (Sue Adams), Opelika, AL; his grandchildren Michelle Margeson (Marco Mantovanelli) and their children Nicoló Bennett and Giacomo Duke, Kenneth "Barry" L. Margeson, Jr., and his daughter Camille Mayda, James Henry Henderson IV (Heather) and their children Zachary Archer and Heath Ogden, Helen Casey Henderson (Andrew Brown), Stephanie Marie Henderson (Robert Scott), Spenser Farr Henderson, and Stacey Michelle Henderson; and a wonderful family of nephews and nieces.
In lieu of flowers the family will appreciate any donations made in his honor to OLLIE at Auburn University, PCM, AUUF, Auburn University JCS Museum of Fine Art, AU Theatre, Boys and Girls Clubs, or Children's Harbor.
A joyful commemoration of his life took place on Aug. 30, 2019 at 6 p.m. followed by a celebration with food, drink, music, and sharing of memories at Frederick- Dean Funeral Home in Opelika.