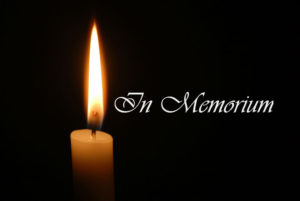 Jacqueline Haynes Girouard, age 71, passed away peacefully in her home on May 12, 2020. Jackie was born Oct. 14, 1949 in Americus, Georgia. She was the oldest of 6 children born to Paul and Betty Haynes, and was preceded in death by her parents and brothers; Tommy Haynes and Ed Haynes. She is remembered by her husband, Ron Girouard; son, Ronnie Girouard; daughter, Jackie Ryals (John); stepdaughter, Jennifer Girouard; brother, Glen Haynes; sisters, Janet Connor and Laura Edwards; and grandchildren, Jordan, Jessica, Troy and Madison.
While attending Georgia State University in Atlanta, Jackie met her husband Ron and the two began their lives together on Sept. 1, 1978. Though she worked as an accountant until retirement, Jackie's true purpose was in loving and caring for her family and dear friends. She had a spirit of fierce loyalty and determination and found joy in sacrificing and providing for those around her. At the end of her life, Jackie was devoted to her husband, children, and grandchildren and her legacy to them is an example of fulfilling her Savior's command to love as He loved us. While her homecoming was unexpected, her rewards in Heaven were well earned.
In celebration of Jackie's life, visitation was held from at Jeffcoat Trant Funeral Home followed by a graveside service at Garden Hill Cemetery. In lieu of flowers, donations can be made in Jackie's memory to Women's Hope Medical Clinic in Auburn.