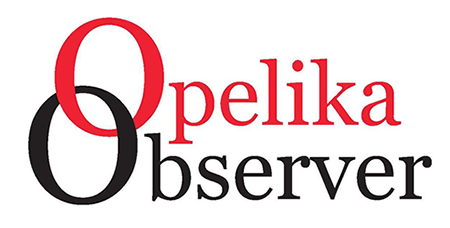 By Will Fairless
Associate Editor
Governor Kay Ivey delivered her annual State of the State address on Feb. 2.
The address was broadcast live and a transcript of the address is available at governor.alabama.gov/assets/2021/01/SOTS-2021-Official-Copy.pdf.
Ivey thanked the legislature for its work during the pandemic: "Thank you for working with my Administration and me as, together, we have looked for good ideas and solutions to the challenges and demands of this past year."
She also thanked the people of Alabama: "I know I speak for every elected leader throughout the state when I say we all owe the people of Alabama a debt of gratitude for their willingness to work with us as we have navigated one of the most challenging years in our state's history. . . . Despite all that was thrown at us, Alabamians remained grounded and kept our resolve. You never gave up."
Ivey thanked healthcare workers and first responders, as they were on the front lines against the COVID-19 pandemic and eight federal disaster and emergency declarations.
Regarding the future, Ivey said she wants to set big goals, that she wants the state of Alabama to not just get back to where it was before the pandemic, but to eclipse that point.
She said that one of the first bills she wants to pass is one that will ensure that nobody who received CARES act funding has to pay any state income taxes on that money. "After all, these monies were meant to tide people over until the economy recovered; it was never meant as an opportunity to grow the state's bank account," Ivey said.
She then mentioned two other bills that she says are top priorities: one to renew the economic development incentives that Alabama has used for years and another to protect business and medical communities from frivolous lawsuits that might come as a result of COVID-19.
Ivey said that she hopes to address issues of broadband and internet connectivity that were exposed by COVID-19.
She proposed that over $50 million go to mental health crisis centers in the state to expand their facilities.
Ivey spoke of the strength of the automotive industry in Alabama by citing the successes of Mazda Toyota in Huntsville, Hyundai in Montgomery and Honda in several cities in the state.
She announced some plans to improve the state's highway infrastructure: "I'm proud to announce we are moving forward with a project that other governors have talked about but, until now, no one has been able to do. Later this year, we're going to turn the shovel on a long-discussed four-lane Highway 43 from Thomasville to Tuscaloosa. This will provide interstate connectivity and economic development opportunities for many rural counties in Alabama's Black Belt between the cities of Mobile and Tuscaloosa. I am also pleased to announce plans to connect two more rural counties with four-lane access in Geneva and Fayette counties – and plans for others are under development."
She mentioned the Alabama Prison Program, which aims to replace the state's aging and failing prison infrastructure, as she put it. Ivey announced that she signed leases on two new prisons in Escambia and Elmore counties.
The following are Ivey's comments on the issue of gambling: Since 1999, over 180 gambling bills have been introduced in the Alabama Legislature.
"However, you've not had a chance to make your voice heard. Last year, I asked the people of Alabama to trust me to gather all the facts on what has been endlessly debated in our state but never adopted.
"My first action was to establish a working group of some of Alabama's most distinguished citizens to present us the facts so we can make the most informed decision possible. I'm proud of the work of this group, and they have delivered a comprehensive analysis of both the benefits and drawbacks of expanded gambling.
"I've never been an out-front champion on this issue, but I have always believed that the people of Alabama should have the final say. If established in an accountable and transparent manner, good can come from this effort.
"The current system only costs the state money and you, the people, don't benefit in any way. I am confident the Legislature will be thoughtful and deliberate as they debate this issue.
"But let me be absolutely clear, this must be a transparent process – with no deals being cut under the table. If something does not pass the smell test, I'll sure let you know.
"I look forward to working with the men and women of the House and Senate to give Alabamians an opportunity to decide, once and for all, if a different approach to gambling is in the best interest of our state."
Ivey ended her address by saying that there is nothing that the people of Alabama can't achieve if they work together.