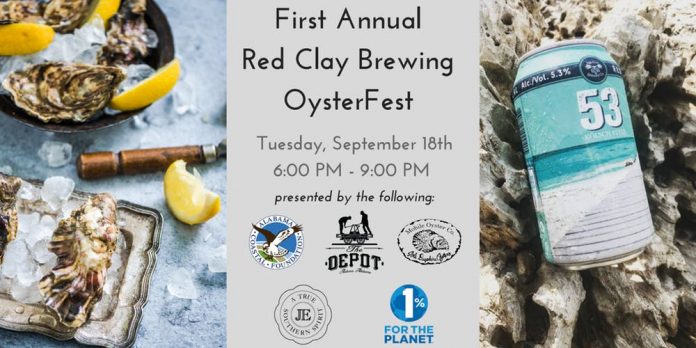 By Arnecia Walker
For the Opelika Observer
The first annual "Red Clay Brewing Oyster Fest" will be held Sept. 18 from 6-9 p.m. at the Red Clay Brewing Company in downtown Opelika.
Early bird tickets will be available for $25 until Sept. 12 at midnight and will increase to $30 afterward. Tickets will include a dozen oysters prepared by chefs from The Depot, two drinks (must be 21 or older) and live music from Opelika native Dallas Dorsey.
Proceeds from ticket sales will be used to support two conservation groups: The Alabama Coastal Foundation and 1% For The Planet.
Those interested are welcome to come and enjoy locally crafted brews, freshly prepared oysters and live music while learning to protect Alabama's coastal environment.
Visit www.eventbrite.com to purchase tickets. The brewery is located at 704 N. Railroad Ave.