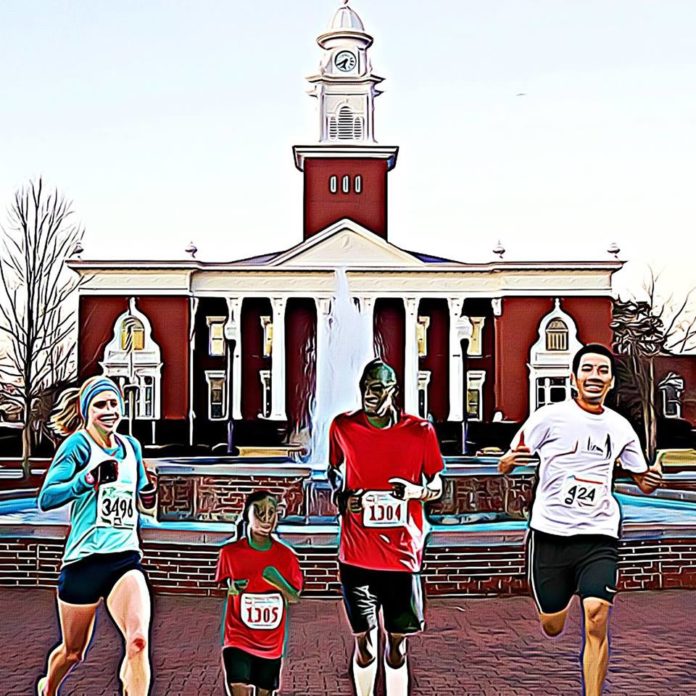 By Morgan Bryce
Staff Reporter
The first annual I Run Opelika Health Expo and 5K Run/Walk, presented by Laxson Financial Group, LLC and Voya Financial, will be held Aug. 26 from 7-11 a.m. at the Courthouse Square.
Organized by Opelika residents Andre and Greshanda Marcus, the event is focused on raising obesity awareness. According to recent Center for Disease Control statistics, 36 percent of Alabama's adults are obese, a number that Greshanda said she hopes decreases through events like I Run Opelika.
"I think obesity is a big issue, especially because it runs in my family, and in the African American communities. There is a need to be health conscious and a focus on being healthy inside and out," Greshanda said. "I think that this event is going to help bring awareness to people struggling with diabetes, high blood pressure and heart disease."
Local health organizations and nurses from EAMC will be at the expo, offering a gamut of free health screenings, massages, meal planning tips and more. Smooth N' Groove will have a food truck on site offering healthy drinks and eating options throughout the event.
The run/walk, which starts at 8 a.m., starts and ends in front of the Lee County Courthouse and takes participants through downtown Opelika.
Andre, who works in EAMC's IT department, said proceeds from the event will donated to the hospital's employee assistance program, the Cornerstone Society.
After his involvement in a car crash last fall that left him injured and his six-member family with only one vehicle, Andre said Cornerstone intervened and provided hope during their turbulent time.
"One day, Lisa Ruffin, the Cornerstone director, found out about the wreck and called me about it. I came into work a week later, and there were presents for the kids, gift cards for us and another mode of transportation," Andre said. "After that, I was talking to my wife … we're both runners, and we both thought it would be a great idea to do a 5K and an expo for Cornerstone and our community."
Currently, more than 65 runners are signed up for the race. Andre encourages those interested to register before Aug. 14, to insure they receive a moisture-wicking running shirt and SWAG bag, which contains water bottles, coupons to local businesses and more.
"This started out as a small idea with a few partners, and it has grown tremendously over the last couple of months. I think it's good to have the community come together for a positive event like this," Andre said. "Recently, there's been a lot of violence and distractions, and this is a way for us to gather for a positive cause and a positive reason, and we hope it makes a significant impact on this community."
The expo is free and open to the public, but tickets for the run/walk cost $25 in advance, and $35 on the day of the event. Registration on the day of the event starts at 6:30 a.m. For more information or to sign up for the event, find the event's Facebook page or visit www.irunopelika.com and www.runsignup.com.