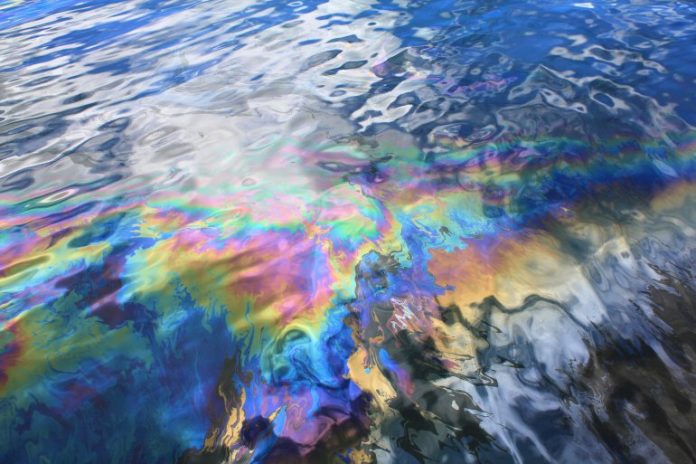 By Case O'Dell
For the Opelika
Observer
Some of the most harmful pollutants to our waters in Opelika are chemicals that have been spilled or illegally dumped. Being a railroad community, Opelika has a very high potential for major spills with both the CSX and Norfolk Southern railroads running through town.
Additionally, Interstate 85 N brings many large tanker trucks and other heavy transports with a high degree of potential to pollute through the heart of Lee County.
But these major spills aren't the only ones that are cause for concern. Every day traffic accidents, spills during fueling, and other activities can lead to what are called illicit discharges.
To handle these spills, the City of Opelika must implement control measures that make up an Illicit Discharge Detection and Elimination (IDDE) program. IDDE is a way to identify, remediate, and prevent harmful discharges and is a crucial component of protecting our water resources.
Perhaps you think these spills don't happen too often, but you might be surprised. Just picture how many times you leave the grocery store and see a pool of water in the parking lot with a colorful sheen. Or think about when you are filling your car at the gas station and notice how the asphalt in front of the pump is stained. Also pay attention next time you pass a traffic accident. It is likely that where a wreck has happened there is liquid or staining on the pavement. These are all indications that a chemical has illicitly discharged.
As previously discussed, this introduction of chemicals into the environment allows stormwater runoff to contact these pollutants and carry them to inlets and drains that flow directly to our local water resources. Here these compounds can alter water chemistry and lead to many adverse effects on fish and wildlife. Remember too that drinking water is drawn and treated from local streams and lakes where stormwater carrying these pollutants often discharges.
The good news is there are certain practices that can be implemented at home and at work to better prevent illicit discharges. Periodically checking containers of chemicals and fuels around the house is an easy and preventative measure to take. Ensuring that driveways are free of oil stains will help in identifying potential leaks from automobiles. At work, make sure that storage tanks are accessible and have the appropriate spill cleanup materials nearby, such as shovels, absorbents and inlet protection devices.
Finally, knowing who to call in the event of a spill is a very important step in identifying and eliminating illicit discharges. The Opelika Engineering office's stormwater coordinator can be contacted at 334-705-5450. For major emergency spills make sure to contact the Opelika Fire Department at 334-705-5339. For more information on how to prevent and better prepare for illicit discharges, visit the City of Opelika's webpage at www.opelika-al.gov and search Stormwater Management under the Engineering Department tab.