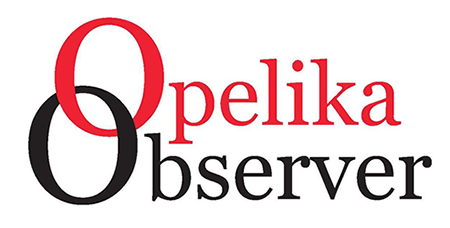 By Hannah Lester
LEE COUNTY ––
If you're confused on the Hovey vs. Whatley Senate District 27 race, you're not alone.
The primary election was held May 24. A week later, provisional votes were counted and it appeared that Jay Hovey beat incumbent Tom Whatley by one vote.
Whatley, however, contested the results and hearings were held June 25. During those hearings, "The Alabama Republican Party Candidate Committee determined during Saturday's election contest hearing that an uncounted provisional ballot in favor of Senator Tom Whatley was improperly excluded from the vote totals," the ALGOP said in a statement.
When this provisional ballot was included in the vote totals, the race between Hovey and Whatley became tied.
The ALGOP Candidate Committee voted in favor of having Chairman John Wahl resolve this tie by lot, the method used for such situations in a general election, as outlined in Alabama Code 17-12-23.
Monday morning the Alabama Law Enforcement Agency (ALEA) released a statement regarding an investigation into the uncounted provisional ballot.
"The inquiry discovered the individual in question possesses a driver's license issued by the state of Georgia," the statement said. "It also revealed the individual visited the ALEA Driver's License Office in Opelika, to obtain an Alabama Driver's License. However, she did not complete an issuance transaction and was never issued an Alabama Driver's License. The individual still holds a current Georgia Driver's License."
At this time,
The ALGOP is currently working with both candidates to determine a date and location for the tie-breaker. This story will be updated as more information becomes available.