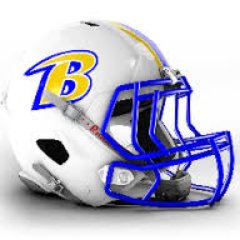 by Rick Lanier
for the Opelika Observer
This past Friday night, on a rainy, soggy field in Beauregard, the Handley Tigers (3-0 overall) nearly executed their hybrid run game to perfection and in the process spoiled the Hornets' (0-2 overall) home opener, winning 36-6.
Beauregard linebacker Trent Jones (eight solo tackles/two tackles for loss) continued to lead the spirited Hornets' "bend-but-don't-break" defensive unit who managed to hold the run-oriented Tigers (23 rushes) to only two touchdowns after surrendering over 200 yards of offense in the first half. However, the second half proved more of the same as the Handley offense kept to their clock-controlling, ground and pound game plan (46 rushes) that, by game's end, had simply worn down the Hornets' defense. There were signs of progress; the defense played better than last week, and they seem to be on an upward trajectory.
Head coach Rob Carter turned to senior Gavin Prickett (4 for 15, 32 yards) in a change at quarterback, to lead the Hornets' offense. Prickett and the Hornets faced a stingy eight-man Tiger front most of the night, limiting Beauregard running back Trent Jones and the run offense to just one touchdown on 13 carries for 86 total yards. With eight Tigers in the box, the Hornets looked to take advantage of some one-on-one opportunities in the passing game, but were unsuccessful. Handley's ability to pressure Prickett forced him to throw off rhythm most of the night where dropped passes and the wet field conditions combined to nullify the Hornets' passing efforts.
The Hornets look to use the experience of facing two quality opponents early in the season to build upon the positives, to clean up the areas of concern and get better moving forward.
Beauregard opens conference play this week as they host the Talladega Tigers on Friday, Sept. 4. Hornet stadium is located at 7343 Ala. Highway 51, Opelika, Alabama 36804. Kickoff is set for 7 p.m. CST.