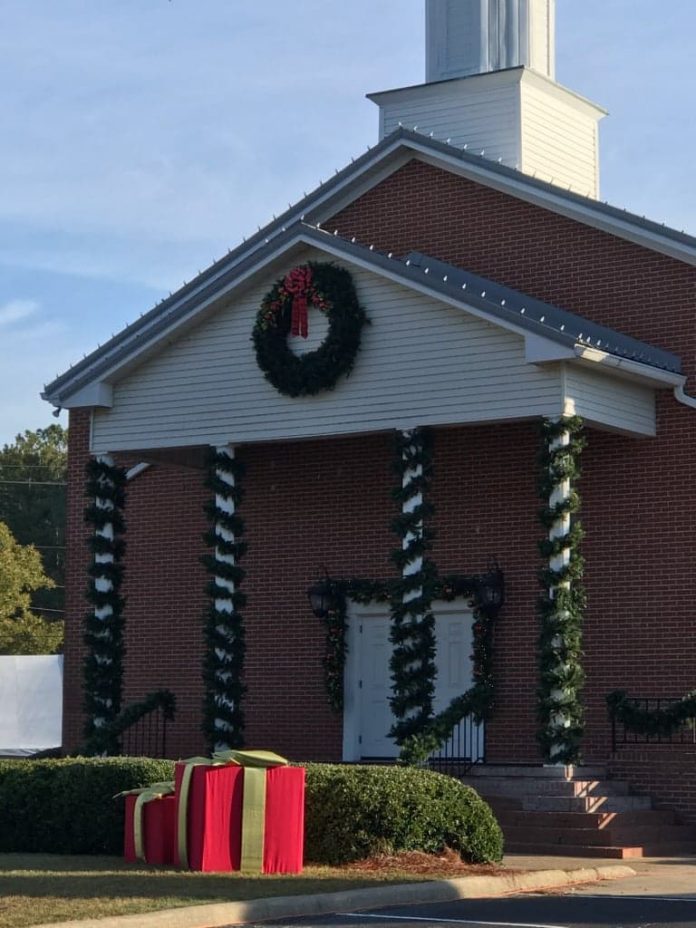 By Morgan Bryce
Editor
Through a recently launched initiative titled "Hometown Christmas," the Hallmark Channel was able to bring a little dose of Christmas joy to the Beauregard community on Saturday.
Part of a television special that will air later this year, the day started with a special luncheon for March 3 tornado survivors, first responders and volunteers from Beauregard and Smiths Station at Providence Baptist Church's West Campus. That was followed by a special gathering inside the church's sanctuary.
Later that evening, guests and the Beauregard community were invited to attend a ceremony for the lighting of a 26-foot artificial tree. At the request of Hallmark officials, no photos or video from the event can be released until the program has aired in December.
Earlier this year, Hallmark announced it was funding the construction of home's for three Beauregard families to go along with the 15 built by the Chattahoochee Fuller Center. The reveal of those three homes to families will be included in the special.
For more information, visit www.hallmarkdrama.com.