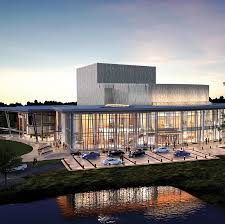 Contributed by the city of Auburn
The Jay and Susie Gogue Performing Arts Center at Auburn University and the Jan Dempsey Community Arts Center (JDCAC) are excited to announce the Summer Film Series. Join us at the amphitheatre at the city of Auburn Lawn and Porch for free outdoor screenings of Disney's live-action "Cinderella" on Thursday, June 17 and Pixar's animated favorite "Ratatouille" on Thursday, July 15.
"Cinderella" is directed by Kenneth Branagh and stars Lily James, Cate Blanchett, Richard Madden and Helena Bonham Carter. A girl named Ella (Cinderella) lives in a cruel world filled with evil stepsisters and an evil stepmother out to ruin her life. Ella becomes one with her pure heart when she meets the Prince and dances her way to a better life with glass shoes – and a little help from her fairy godmother, of course.
"Ratatouille" is directed by Brad Bird and Jan Pinkava and stars (voices) Patton Oswalt, Ian Holm, Lou Romano and Brian Dennehy. In one of Paris's finest restaurants, Remy, a determined young rat, dreams of becoming a renowned French chef. Torn between his family's wishes and his true calling, Remy and his pal, Linguini, set in motion a hilarious chain of events that turn the City of Lights upside down.
Amphiteatre gates will open at 6 p.m., and movies will start at 7 p.m. Come early and participate in thematic and interactive art activities provided by JDCAC and the Jule Collins Smith Museum of Fine Art. Movie-themed concessions will be available for purchase from the Hotel at Auburn University and Dixon Conference Center.
These events are FREE, family-friendly and open to the public. Guests are encouraged to bring blankets or soft seat cushions to enjoy the movies. The Gogue Center adheres to a clear bag policy for all outdoor events and follows the guidelines established by Auburn University for game days at Jordan-Hare Stadium. Make sure to visit goguecenter.auburn.edu to review all policies, protocols and procedures.
For more information, contact the Jan Dempsey Community Arts Center at (334) 501-2963 or visit www.auburnalabama.org/arts.