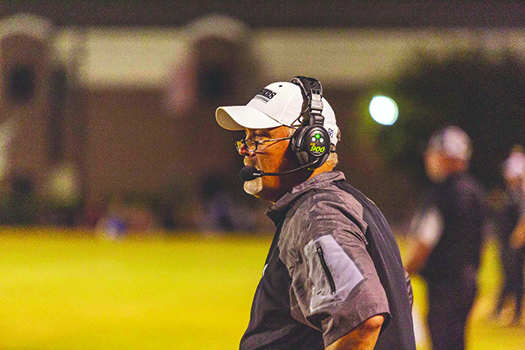 BY WIL CREWS
SPORTSCREWS@OPELIKAOBSERVER.COM
SMITHS STATION—
According to The Observer's D. Mark Mitchell, Smiths Station High School head football coach Mike Glisson is resigning from the position after five years of leading the program.
Glisson led the Panthers to a 15-35 record overall since being hired in 2018. He came to Smiths Station after a stint as Beauregard High School's defensive coordinator.
Glisson's first season in charge at Smiths Station was his best. The Panthers finished No. 5 in AHSAA Class 7A Region 2 with a 6-4 record in 2018, missing the playoffs by just one game. Smiths Station followed that up with a 2-8 record in 2019; a 4-6 record in 2020; a 2-8 record in 2021; and a 1-9 record in 2022.
Glisson coached two all-state players during his time with Smiths Station. Defensive end and linebacker Davaryl Moffett was named to the AHSAA All-Star South team in 2019. Linebacker Jordan Jones was named an honorable mention for the 7A class Alabama Sports Writers Association All-State teams in 2020.
Glisson also had a stint as head coach of the Glenwood High School football team 1997-98. In two seasons, Glisson led the Gators to a 7-14 record overall, including a first-round, 42-6 playoff loss to Morgan Academy in '98.