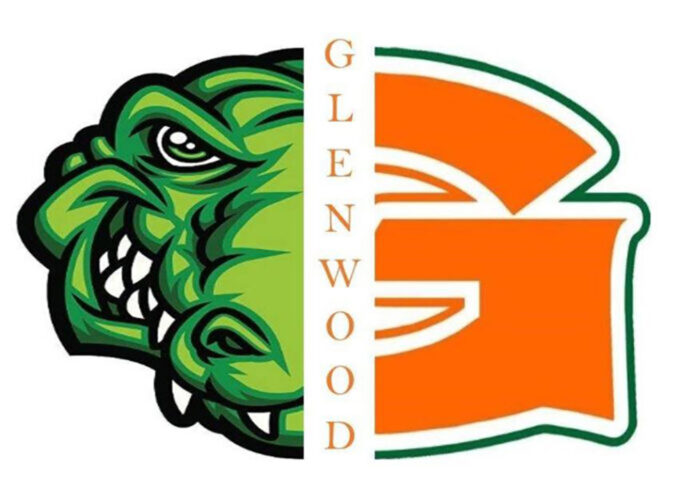 By Wil Crews
sportscrews@
opelikaobserver.com
The Glenwood Gator Varsity baseball team is scheduled to travel to play the Bessemer Academy Rebels today the semifinals of the AISA Class 3A State Tournament.
"I just want these guys to realize what a blessing it is to be at this stage and the opportunity that is in front of them," said head coach Tim Fanning. "I hope they embrace that and really enjoy it the right way and just be ready to play. If they are better than us and they play better than us and they beat us, then you are okay with that. You don't want to look back and have any regret."
The "if" game three between the schools will be Friday "if" necessary. Results were not available at press time.
Before that, Glenwood had a bye in the first round of the playoffs and subsequently swept Clarke Prep two games to zero in the second round at The Swamp on Glenwood's campus.
"We were ready to play," Fanning said. "We came out swinging the bat real well."
Junior pitcher Colton Dempsey was on the mound for game one – and he brought his best stuff. Dempsey struck out eight, walked one, and despite limiting his opposition to four hits, allowed three Clarke Prep runs in six innings of work as Glenwood won 13-3. To add to his impressive day, Dempsey hit a three-run "freaking tank" of a home run.
"He had a good first game for sure," Fanning said of Dempsey.
Also propelling the Glenwood to the win was Garrison McClary, who went 4-for-4 at the plate, and Avery Robinson who was 2-for-2 with two RBIs and two doubles.
"He'd been hurt and he had just come back and hes really come back hot for sure," Fanning said of Robinson. "He gives us that extra senior arm as well that we can count on in the playoffs on the mound."
Technically the visitors in the second game, Glenwood gave the "home team" an early advantage by making two errors which led to one run in the first inning.
"Fortunately that didn't hurt us, but you know in tight games those mistakes are magnified," Fanning said. "The momentum swings in big playoff series are huge; it can take you out of the game."
However, the Gators had their best pitcher, Trevor Horne, on the mound.
"Then I guess Trevor got tired of that," Fanning said of his defense's errors.
By games end, Horne had thrown a no-hitter, struck out 13 batters, gone 3-for-3 at the plate with three RBIs and led Glenwood to an 11-1 victory.
"That was a great last game on his home field for him," Fanning said of Horne.
Other Gators who helped contribute to the win offensively were Dempsey, who went 2-for-2 with a double, and Robinson, who went 2-for-4.
Now, the Gators have turned their attention to the Rebels.
"Bessemer has been in the top three of the state all year and we knew they were going to be good coming into this year," said Fanning. "They returned a lot of guys … you know, having to go there, travelling three hours, it is what it is. We just have to be mentally tough enough to deal with that."
On paper, the two teams appear to be deadlocked. According to MaxPreps With a record of 19-6, Bessemer's 0.76 win percentage is 0.01 behind Glenwood's. The Rebels have been defiant at home this year, with a 16-1 record. The Gators won't let that shake them, however, as they have posted a solid 10-5 record on the road this season.
Glenwood averaged 7.73 runs per game in the regular season compared to eight runs per game for Bessemer. Comparatively, Glenwood allowed, on average, 3.5 runs per game, and Bessemer allowed just 3.4.
"I like our pitching against anybody," Fanning said. "Our pitching has kept us in every games all year. It's just whether we are going to get some timely hitting and play good defense. I think it comes down to our lineup and can we manufacture runs against really good pitching. And that's how you win championships.
"I just want our guys to be ready because it's going to take everything they got to win that series."