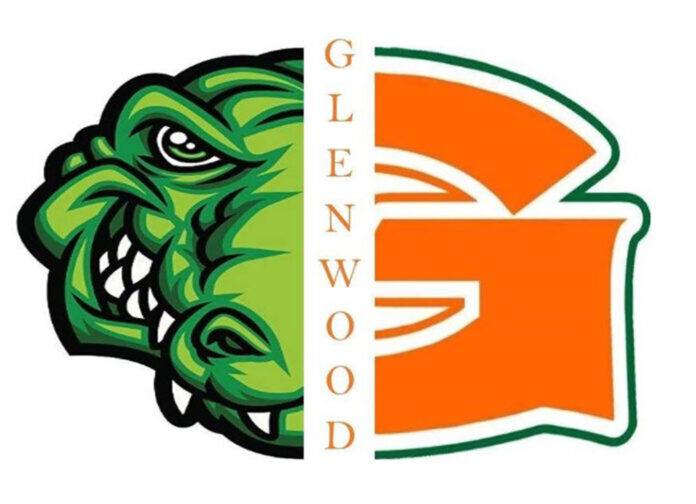 BY WIL CREWS
SPORTSCREWS@OPELIKAOBSERVER.COM
Led by a dominant performance from sophomore Brandon McCrain, the varsity Glenwood baseball team improved its record to 16-2 with a win over Southland on Monday.
McCrain started the game on the mound and threw six-and-one-third innings, allowing zero runs and striking out 11 of his opponents. Matching his performance on the mound, McClain was stellar at the plate, going 3-for-3 with two doubles and a home run.
"He's the one that pitched the big game against Calvary and now he followed it up with another one," said Glenwood head coach Tim Fanning. "It was a pretty good day. He's a special kid. It's going to be a lot of fun coaching him the next few years."
Prior to the game against Southland, the Glenwood squad had been battling through injury, Fanning said; that didn't stop the Gators from winning the annual "Border Wars" tournament championship, however. The Gators went a perfect 4-0 over the weekend, tallying wins over Bethlehem, Westfield and Calvary by a combined margin of 32 runs. Due to the thinned out squad, Fanning said recent times have provided the team with a good opportunity to test its depth.
"We've actually had a few injuries the last week or so and it has allowed some other guys to step up and tested out depth," Fanning said. "You know, coming into the year I thought we were very deep, very athletic top to bottom. It's just getting experience; a lot of these guys haven't played together because they are all sophomore and juniors … we had a big senior class last year. So we are just continuing to get better. And that just comes with innings on the mound and plate experience. We definitely have had some very good things happen in the first 18 games of the schedule."
Practically half way through the season, Fanning said he is encouraged by the progress his team has made, but he still sees room for growth — especially in the pitching rotation.
"I think we got to get a little more consistent on the mound, like following great starts on the mound with great starts," Fanning said. "I think we are starting to do that. We are starting to play enough games to where our relief guys are kind of settling into their roles as well. It's a balance between getting your starters enough work, raising their pitch counts so they can throw longer, versus getting those relief guys some innings as well in situations they need to be in."
Now Glenwood turns its attention to the stretch of games before spring break in two weeks. Fanning is looking forward to the intermission to rebuild his squad's strength before the final push of the season.
"When we come back from spring break everyone will be healthy and we will pretty much settle on things," Fanning said. "Not that it's always going to be that way, but that's usually that's your goal — to kind of have a good plan on what you are going to be second half of the season."
To reach their goal of winning a state championship, the Gators will continue to build on their current run of good performances, following the lead of their three seniors, Colton Dempsey and Jake and Ty Smith. Just last week, the seniors put pen to paper and announced where they would be playing at the collegiate level. Dempsey committed to Wallace State Community College in Hanceville, Alabama, and the Smiths brothers both committed to Central Alabama Community College in Alexander City.
"It's fun to see guys after working extremely hard in the offseason to see the results on the field," Fanning said. "To watch the seniors that we do have be leaders and fall into that role and do a really good job. Now it's time to play ball."