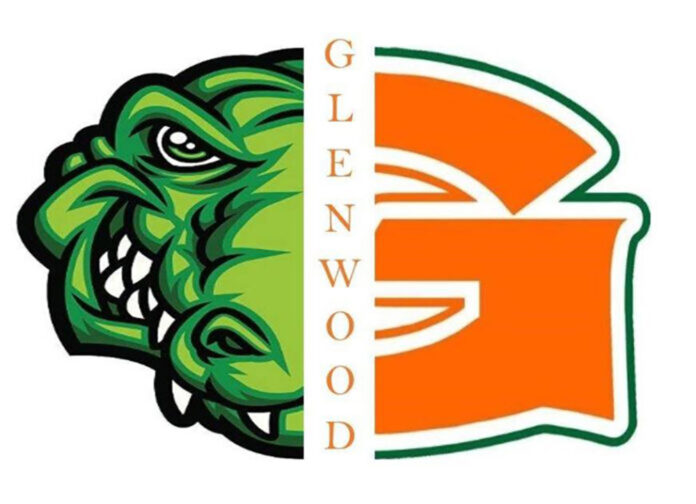 By Wil Crews
sportscrews@opelikaobserver.com
The AISA state baseball playoff tournaments begin this week and it's becoming make or break time for the Glenwood Varsity boys' baseball team.
"We're trying to work out which way we are going to be best," said Glenwood coach Tim Fanning. "… Trying to figure out the lineup, trying to figure out if we are going to be mentally focused to win a playoff game."
The Gators are a formidable 31-10 overall, however, they recently dropped games against stiffer competition. It's one thing to dominate clearly inferior teams, but it's an entirely different thing to consistently compete with the best.
"We just haven't done enough at the plate," Fanning said. "Pitching has been good all year, but we've left a lot of opportunities out there to score runs. If we do that in the playoffs and you make a couple mistakes, you lose games."
Glenwood suffered back-to-back loses to Troup County (23-2) and Calvary Christian High School (21-5) on April 12 and 13. Glenwood's two best pitchers, junior Colton Dempsey and senior Trevor Horne, were not enough to keep the opposition at bay.
The game against Calvary slipped away from the Gators in the final inning. Down 3-2, Horne was pulled from the mound in favor of fellow senior Kody Bence. Calvary then put three runners on base and hit a grand slam, ending the game with a 7-2 final score.
"It was wham, bam, thank you ma'am and it was over," Fanning said. "That's the thing, we made mistakes behind Trevor defensively to put us down. When you're playing really good teams you can't do that."
The Gators had little time to grieve their loss as Southern Prep came to town for a double header in what was Glenwood's final two area games of the year and resulting senior night.
The Gators got back to their winning ways with 20-2 and 13-2 victories. Landon Lancour got the start in game one, earning the win on the mound. Bence led the way on offense, going 4-for-5 with four runs and three RBI. Wes Johnson followed, going 2-for-4 with two runs and four RBI; and Trent Edwards went 2-for-3 with three runs and two RBI.
Devin Denny was on the mound for game two and earned the win. Avery Robinson had the highlight of the night with a grand slam in his 2-for-3 with a double and four RBI performance. Horne was a perfect 2-for-2 with two home runs, driving in two runs and scoring twice himself.
The next day, Americus Sumter came to town for what was Glenwood's Cancer Awareness benefit game. The Gators blanked the visitors on their way to a 12-0 win. Bence, Garrison McClary and Edwards all went a perfect 2-for-2 on the night, driving in a combined seven RBI's. Jacob Page was the winning pitcher.
Despite winning three straight games by comfortable margins, Glenwood's momentum came to a screeching halt with a 2-1 loss to Callaway High School of Georgia (16-7) on Friday night.
Avery Robinson pitched a quality outing but was on the hook for the loss as Glenwood failed to back up its pitcher with its pedestrian showing in the batter's box. Bence was responsible for Gator's lone run scored, going 2-for-3 on the night.
"And that was good to see because he hasn't gotten to pitch much this year because he's been hurt," Fanning said of Robinson's outing. "We played really good defense, we just didn't give him any support."
Glenwood bounced back with a resilient, hard-fought 6-5 victory over Heritage High School on Monday. Horne pitched just well enough to earn the win and Jackson Kennon came in to earn the save. Bence led the way with a three-run homerun; Ty Smith hit a double and scored twice, and Lukas Holman went 2-for-4 with one RBI.
The Gators played Newnan HS on Tuesday, but results were not available come press time. Fanning said they also have a makeup game scheduled later in the week which will finish the regular season.
Glenwood is securely locked into a No. 1 seed in the AISA Class AAA baseball regional bracket, with a bye in the first round of the tournament. The Gators will face either Clarke Prep or Russell Christian Academy next week, depending on who wins that matchup on Friday and Saturday if necessary. Teams need to win two-out-of-three games in each round to advance in AISA.
"We're focusing on being sound defensively and being productive at the plate – that's it," Fanning said. "It's not about doubles and home runs, it's about having productive outs, limiting strikeouts, moving runners and scoring guys from third with less than two outs. That's how you scratch runs. And that's a big deal."
From there the Gators will have to win two more series to be crowned state champions.
"There's nothing we haven't seen that we will see in the playoffs," Fanning said. "It's just whether we can be focused enough to be productive."
For more information about the AISA baseball playoffs go to https://aisaonline.org/athletics/baseball/.