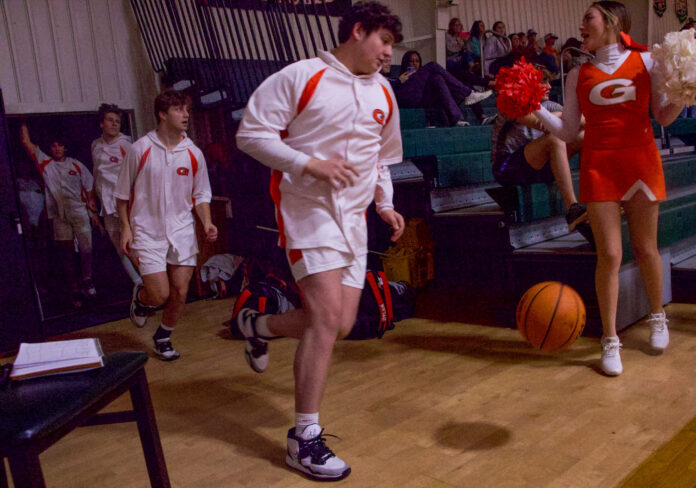 By Noah Griffith
For The Observer
SMITHS STATION —
The Glenwood High School boys basketball team fell twice in the regular season to rival Lee-Scott Academy — both times by double digits. But the Gators still have a chance to win when the stakes are highest.
The AISA 3A Region 2 Basketball Tournament started on Wednesday, Feb. 1, at Springwood in Lanett, Alabama, where Glenwood ended its regular season. On Thursday, Glenwood begins its postseason with Macon East, but head coach Dusty Perdue said the team's focus is set on one particular team in the tournament.
"We want another shot at Lee-Scott," Perdue said bluntly. "You only gotta beat them one time, and we'd love for that to be in the state tournament with us to have a chance to play them again. We're better than we played against them (in the regular season)."
Lee-Scott posted a historic, 24-1 regular season that ended with a 66-42 defeat of the Gators, but Perdue said he feels like the team was able to hold its own inside, where the Gators' size turns into physical play.
With forwards Lukas Holman, Brandon McCraine and Mason McCraine, who are each listed at 6-foot-4, the paint isn't a safe place for penetrating opponents. Lee-Scott was able to avoid the inside against Glenwood by staying hot from 3-point territory, but the Gators intend to stay true to their strength while improving from beyond the arch.
"The post players are a big part of our scheme because we're bigger than everybody else," Perdue said. "But the boys are finally figuring out that some of them can shoot the ball a little bit, so when they double down on the post, we kick it back out."
Outside the paint, Glenwood leans on junior guard Griff Garner and sophomore guard Levi Pinder to keep the team in check. Perdue said the team's biggest weakness is being able to stay in the "right frame of mind," but he knows he can rely on his guards to set the pace on offense.
While Glenwood only participated in two games decided by single digits this season, Perdue said he learned a lot about who he can turn to in clutch moments. One of those games was a 56-53 win at Calvary Christian, and the other was a 56-55 loss to Southland Academy. In a close game, the coach trusts his guards to set the tone down the stretch.
"[Garner is] basically an extension of me on the court," Perdue said. "He gets us into our offenses really, really well. Pinder is one of our shooting guards. He shoots it really well and plays really smart."
Behind the combination of a sturdy frontcourt and reliable backcourt, the Glenwood boys are looking to win their first state championship since the 2016-17 season.
Sitting at 20-8 before its final regular season contest, the No. 2 and 3 seeds are still up in the air between Glenwood and Macon East, but either way, the winner of those two will play the winner of No. 1 Lee-Scott and No. 4 Springwood for the Region 2 Championship. Despite Lee-Scott standing in its way, Perdue's team won't be intimidated this postseason.
"I just think we're more athletic than most teams we play against," Perdue said confidently. "Just to keep everything going is what we're trying to do here. Just keep the season going and play as good of basketball as we can play."