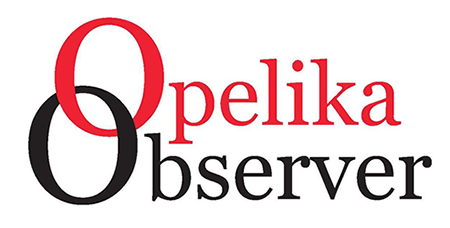 By Kayla Evans
For the Opelika Observer
Girls' STEPS, Inc. is hosting a career expo and luncheon for middle and high school girls on April 24 from 10 a.m. to 2 p.m. Located at the Auburn Marriott Opelika Resort and Spa at Grand National, the girls will hear about career experiences from many women and current college students.
"I am really excited about the event, and I want our girls to start thinking outside of the box, because we truly believe that if they can see it, they'll believe it, and ultimately achieve it," said Girls' STEP, Inc. CEO Tiffany Gibson-Pitts.
The keynote speaker for the event is Dr. Kara White. She is a pharmacist over a neo-natal unit in an Atlanta hospital, Gibson-Pitts said.
From 10 a.m. to 12 p.m., there will be four speakers who will be conducting Ted Talks. The Ted Talk speakers for the morning are Judge Tiffany Johnson-Cole, Dr. Paula Walker King, Angela George and Chastity Stevenson Westry, JD, MBA.
Along with the Ted Talks, there will also be two panels. The virtual panel will consist of Mayor LaToya Cantrell of New Orleans, Louisiana, Yesenia Acosta and Councilwoman Rebecca Viagran of San Antonio, Texas. There will also be a college panel with students talking about the different routes they took after high school, two-year colleges versus four-year colleges and Greek life.
"They will also just be sharing their experiences and maybe some barriers that they had to overcome just by being women," Gibson-Pitts said. "LaToya Cantrell is the first African American female to be mayor of New Orleans."
The last hour of the event, there will be women from many different careers to answer questions from the girls.
"It will be set up similar to a college fair to where we are looking at all 16 clusters," Gibson-Pitts said. "Career clusters that are identified by the Alabama Department of Education. I have representatives from all 16 career clusters. So, regardless of what those girls want to be when they get older, they can speak with someone who is in that particular area."
The girls will be able to walk up to any women with a career that they are interested in to get more information and ask questions.
"They can ask them salary," Gibson-Pitts said. "They can ask them what route they took. We have people there who did not even go to college, and they are successful. We will have females there who had a career in the military. We have realtors. We have doctors. We have lawyers. We have judges. So, we have a variety of careers for women that are going to be there to address their questions."
For more information, visit www.gstepsinc.org.