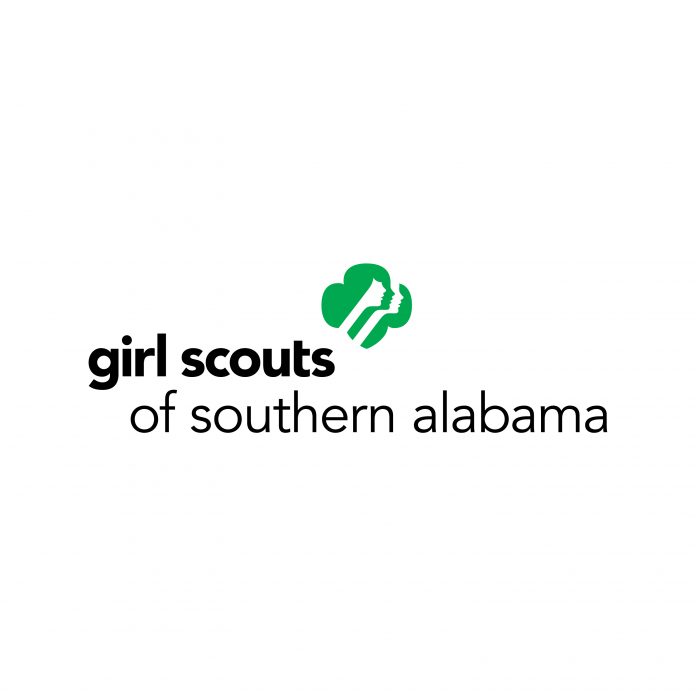 Special to the
Opelika Observer
Girl Scouts of Southern Alabama (GSSA) is proud to celebrate 75 years of camping at Scoutshire Woods. Scoutshire sits beautifully on 68 acres and has a 12-acre lake in Citronelle. To celebrate, GSSA invited Girl Scout alums, local troops and their families all out for their Diamond Jubilee.
The jubilee kicked off in true Girl Scout fashion with an Opening Flag Ceremony presented by Girl Scout Troop 9195. The daylong celebration featured beloved camp activities like archery, canoeing, zip lining, hatchet throwing, crafts, hiking and more.
After lunch, GSSA gathered everyone together for a ribbon cutting to unveil their new hammock campsite. Then, as the evening approached, alums and troops gathered around the campfire for s'mores and sing-alongs.
"Scoutshire Woods has been one of my favorite places for more than 20 years. I have so many fond memories at Scoutshire," said Girl Scout alum and lifetime member Jeannie Napper. "I'm so happy to be back at camp, making more memories with my Girl Scout family."
A few fun facts about Scoutshire Woods: The camp was built in the 1930s by the CCC as Cedar Creek State Park, and the lake was dug by hand with shovels. The camp was later turned over to the school system, which Girl Scouts has leased from since 1944. It was in 1945 that the Girl Scouts camped on the property for the very first time, and this year marks 75 years at Scoutshire.
"This camp means so much more to us than just camping," said Girl Scout alum and lifetime member Kristen Gazzier. "It's where memories have been made, friendships formed, and life skills instilled."
"This camp allows girls to grow in confidence as they face and overcome challenges, connect with nature, and discover passions through the power of the great outdoors," said GSSA CEO Karlyn Edmonds.
Through Girl Scouting, girls learn to face challenges head-on, embrace failure as a learning opportunity, and find solutions to social issues, all while building the skills and courage they need to take the lead every day. To join Girl Scouts or learn more about volunteering, visit www.girlscoutssa.org.
About Girl Scouts of Southern Alabama
Girl Scouts of Southern Alabama serves more than 5,000 girls, ages 5 to 17 and 2,500 adults who believe in the power of every G.I.R.L. (Go-getter, Innovator, Risk-taker, Leader) to change the world. We're the preeminent leadership development organization for girls for more than 100 years. With programming across 30 counties, GSSA offers every girl a chance to practice a lifetime of leadership, adventure and success.
To volunteer, reconnect, donate or join call 800-239-6636 or visit www.girlscoutssa.org.