CONTRIBUTED BY GSSA
For 110 years, Girl Scouts have found a way to dream big and do good. From reaching the outer limits of space to stocking their local food pantry, there is no challenge too big or need too small for a Girl Scout to tackle. Since day one, girls have found a way to create a better future for themselves, their communities, and the world. Let's celebrate the problem solvers, go-getters, dreamers, and doers who are creating a better future for us all. Just wait and see what they do next.
On Saturday, March 12, Girl Scouts of Southern Alabama celebrated 110 Years of Girl Scouts at Girl Scout Camp, Kamp Kiwanis, in Eclectic, Alabama.. The day consisted of Girl Scouts learning traditional camp activities like knot tying, knife skills, and fire building. The girls also created SWAPS, which are small tokens of friendship that Girl Scouts exchange with one another, enjoyed trivia facts about our founder, Juliette Gordon Low, and participated in a flag retirement ceremony led by Gold Award Candidate, Rachel Marlow of Troop 8017.
For 110 years, Girl Scouts have been breaking down barriers, climbing mountains, solving problems, helping others, running their own cookie businesses, making lifelong friendships, and so much more. If you think that's incredible, just watch what Girl Scouts do next. To join Girl Scouts or learn more about volunteering, please visit www.girlscoutssa.org.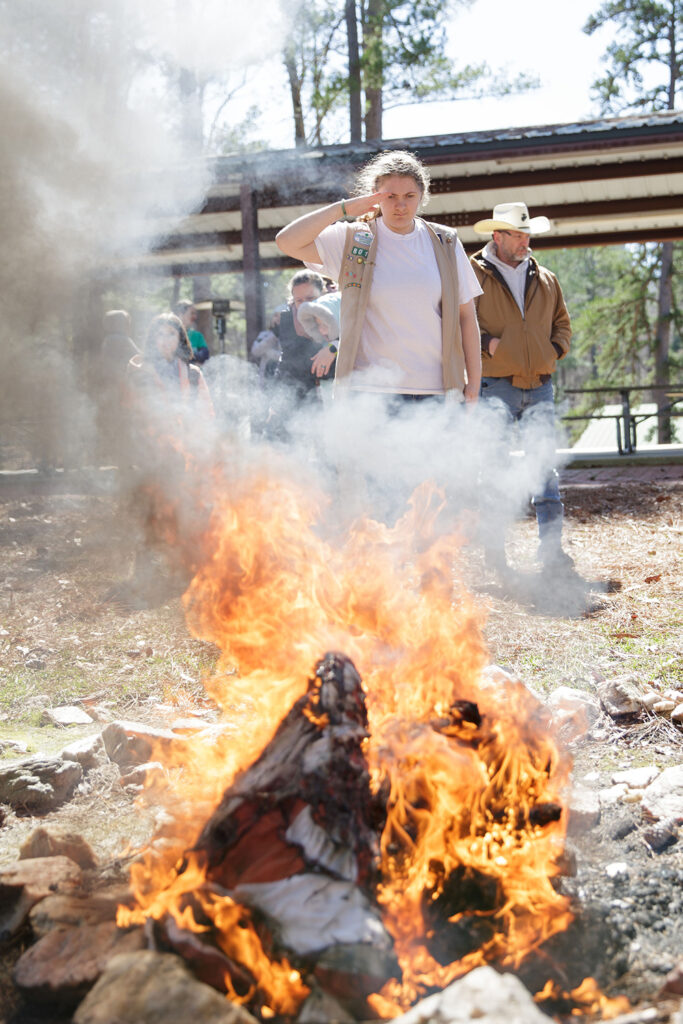 We are Girl Scouts of Southern Alabama
Girl Scouts bring their dreams to life and work together to build a better world. Through programs in 30 counties in southern Alabama, Girl Scouts of all backgrounds and abilities can be unapologetically themselves as they discover their strengths and rise to meet new challenges—whether they want to climb to the top of a tree or the top of their class, lace up their boots for a hike or make their first best friends. Backed by trusted adult volunteers, mentors, and millions of alums, Girl Scouts lead the way as they find their voices and make changes that affect the issues most important to them. To join us, volunteer, reconnect, or donate, visit girlscoutssa.org.