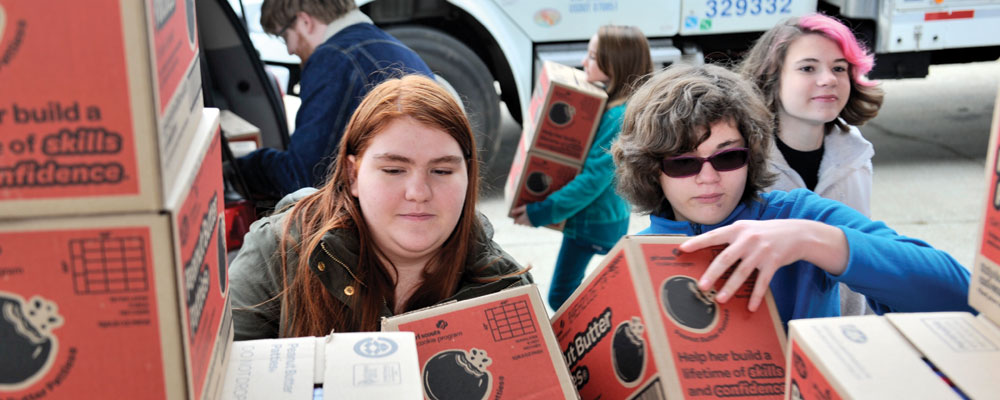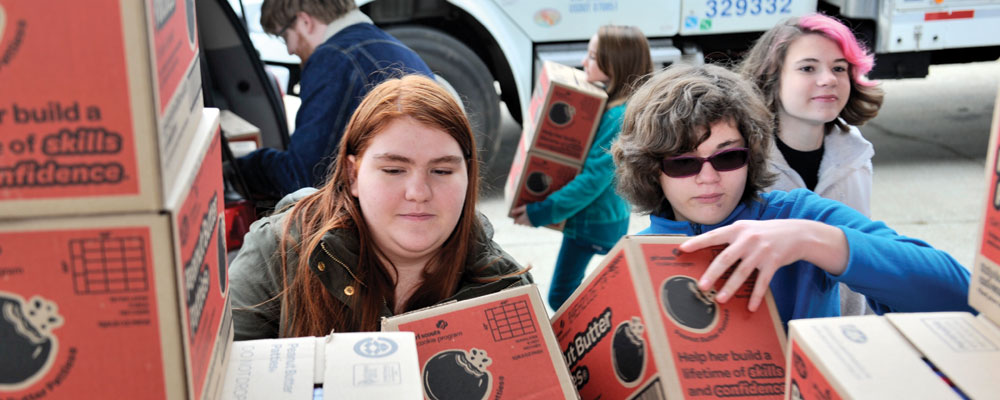 By Alison James
Associate Editor
"The most wonderful time of the year" has long referred to Christmas, but for some the most wonderful time of year begins today – Girl Scout cookie sales season is kicking off with booth sales opening today.
Troop leaders have visited Lambert Transfer & Storage this week, and contracted drivers have made deliveries across South Alabama. Lambert is one of two distributing warehouses in South Alabama, having obtained the contract when David Tice moved to Auburn from Montgomery.
"He worked for a trucking company in Montgomery … and he managed the cookie sale," said Cheryl Miller, Volunteer Training and Communications Manager, for the Girl Scouts of Southern Alabama. "He was wonderful, so whenever he decided to move to Lambert, (they) got the contract to do the cookie sale … He basically brought the business of cookies with him … and they do a fabulous job."
Between 45-50 troops are supplied from the stores at Lambert Transfer, and it's a massive operation to make it all happen.
"The bakeries … just call and say, 'We've got a truckload of cookies coming to you' – and they bring them in truckloads to our facility out of two locations, one in Iowa and one in Virginia. They send them to us usually about a month beforehand, and we store them," Tice said. "If you're organized, and you have the people who have done it before and you do it the right way the first time, it just becomes routine."
New this year is the ability for Girl Scouts to sell their cookies online through sending emails to friends and family near and far through their own individual websites.
"They love to sell cookies," Miller said. "You stick a package of cookies in a little Brownie or Daisy's hands, and she just lights up because it's better than a lemonade stand … And then our older girls really do a bang-up job because they have experience so they know how to get out there and do the marketing. They've really learned to go at the sales in a strategic manner."
Carlton Hunley III, of Lambert Transfer, said they hear all the time about the excellent job Lambert does of distribution.
"It's so smooth down here, and everything is working," Hunley said. "We know how to do it, and (the workers) enjoy doing it and doing it right. It makes us look good."
Cookie sales run through March 8. Cookies are $3.50 a box. For more information visit www.girlscoutssa.org/cookies.