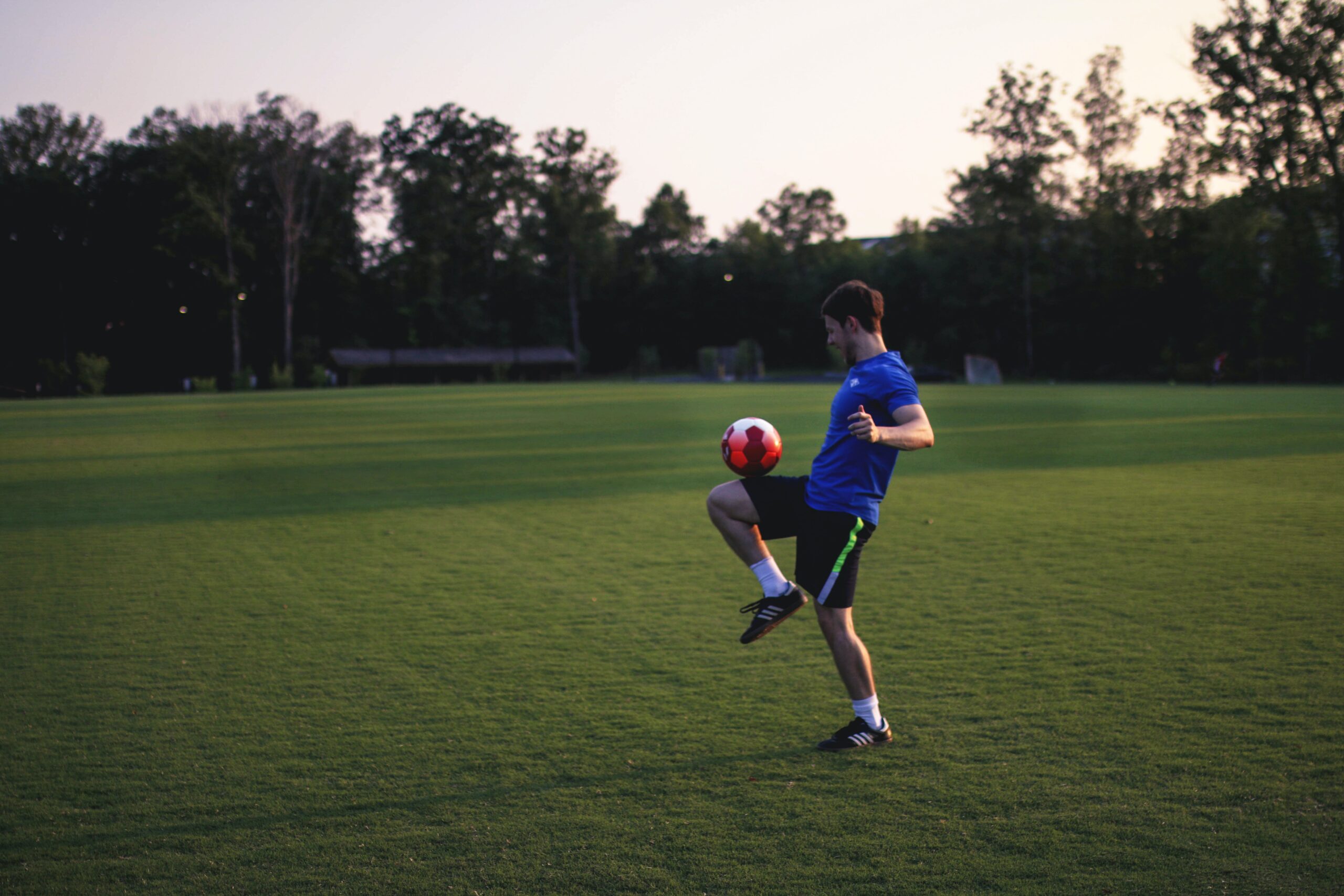 Looking for ways to get active and involved in your community?
Auburn's Parks and Recreation department offers several sports and leagues for adults of all ages.
SOCCER:
The city of Auburn has an adult pick-up soccer league for ages 18 and up that plays on weekends from February through March.
Registration for soccer began on Jan. 5 and games are played on the weekends.
For questions, email Houston Manning (hmanning@auburnalabama.org) or visit the city website (https://www.auburnalabama.org/soccer/).
KICKBALL:
Everyone played kickball as a child. Now, you can carry on your kickball dreams into adulthood.
Auburn's kickball league is co-ed and registration began on February 1. Registration will end on March 12 in time for the kick-off (pun intended) on March 17.
There is a $225 entry fee to register a team in the 12-15 game season. There must be 10 players and at least four must be female players.
For more information, send questions to Robby Carter (rcarter@auburnalabama.org) or the Auburn Softball Complex ((334) 501-2976).
SOFTBALL:
The city of Auburn has a men's softball league available. A $450 fee is required to register a team for the spring. Registration opened Feb. 1 and will close on March 12.
Bats are provided by the Auburn Softball complex and each team will play 12-15 games.
For more information, call the Auburn Softball Complex (334-501-2976) or email Robbie Carter (rcarter@auburnalabama.org).
GOLF:
Auburn offers golf lessons for both children and adults at Indian Pines Golf Course.
Fred Holton, PGA general manager, and Jerry Bavaro, PGA head golf professional, provide the lessons for $75 an hour for adults. For a half-hour session, lessons are $45.
Clubs and bags are not provided and due to COVID-19 there is only one golfer allowed per golf cart.
To register, call 334-821-0880.
PICKLEBALL:
Perhaps you've never hear of pickleball. Perhaps your an avid player. Whatever you skill level, the city of Auburn offers free pickleball.
The game can be played on the Samford Avenue tennis courts which have been marked for pickleball. There are also courts at Frank Brown Recreation Center.
Grab a friend, or three, and play as singles or teams.
TENNIS:
Ever wanted to learn how to play tennis? The Auburn Parks and Rec Department is offering a tennis clinic from March to May, three days a week in the mornings for beginning, intermediate and advanced players.
A once-a-week practice has a $35 fee; the twice-a-week clinic has a $50 fee and the three-a-week clinic has a $70 fee. There is an evening beginnings class that will be held on Thursdays.
If you are a little more advanced, consider the twice-a-week evening clinic which will hone tennis skills. For a once-a-week course, the class is only $35. To practice twice a week, the fee will be $50.
Finally, there is a Adult 3.0+ clinic for adults with match experience playing tennis. The clinic is only held on Tuesdays and will cost $35.
Thanks to COVID-19, there are only 8 participants allowed per clinic. To register, contact Pam Owen (powen@auburnalabama.org).
DANCE:
Dance is another great way to get moving and exercise. Carmen and Marnie Mattei offer dance classes by appointment from March through May. The two teach progressive two steps, the waltz, the west-coast swing, the east-coast swing, the cha- cha, the night club 2 step, the triple 2 step, the rhythm 2 step and line dances.
To register, contact Marnie Mattei (marnie.dance@gmail.com).
The city of Auburn also offers Zumba. Zumba with Allison is held on Tuesdays and Thursdays from March to May for hour-long classes. There is a registration fee and to participate, just drop in for $5. Or, save money and pay for 10 classes at $40.
Zumba All-Starz is also held on Monday, Wednesday and Friday from March to May for drop-in at $5 or for $45 a month.
KARATE:
Karate is not just for children. The parks and recreation department offers yoshukai karate for teens and adults twice a week for 30 minute sessions. Due to COVID-19, the classes are limited to four participants.
To register, contact Jim Robertson (334-703-2402).
The classes begin with the basics of the sport, including strikes, blocks and kicks. Students move into self-defense and weapon use as well as more advanced strikes, blocks and kicks.