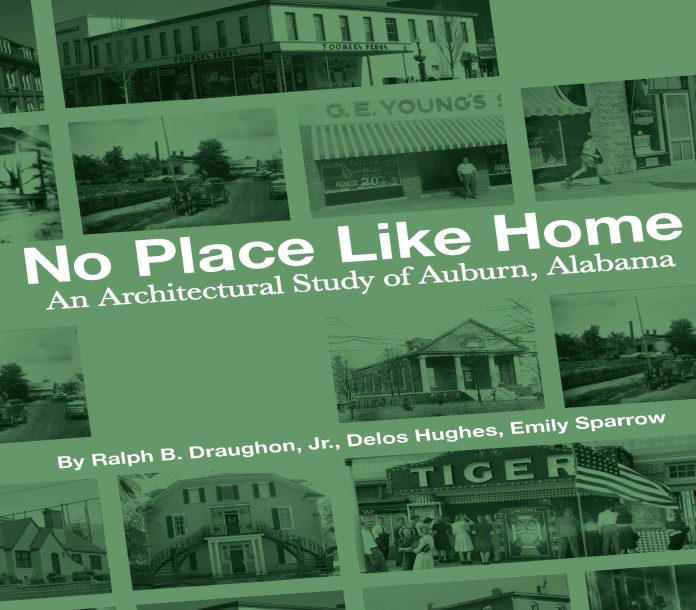 Special to the
Opelika Observer
Delos Hughes and Emily Sparrow will present a program centered on J.A. Cullars and the impact of his work during a quarterly meeting of the Genealogical Society of East Alabama on Jan. 18.
Hughes and Sparrow are co-authors of the recently released "No Place Like Home, An Architectural Study of Auburn, Alabama" as well as "Lost Auburn" along with Ralph B. Draughon and Ann Pearson. They will discuss their new book and Hughes will focus on the work of early contractor Joseph Alpha Cullars. Sparrow will include an outline of the Cullars family genealogy.
"The Cullars legacy is remembered today largely by the houses that J.A. Cullers built," Hughes said, who is a historian of the Cullars family. "But his status as a builder was early established by his institutional work including work on Samford Hall and Langdon Hall on the Auburn University's campus. The Cullars Rotation adjacent to the Jules Collins Smith Museum was established in the late 1800s on land owned by the Cullars family. The Cullars Rotation is the South's oldest continuous soil fertility experiment."
The historic Cullars home on South College Street in Auburn was recently demolished for future development. It was built in the late 1800s.
The program, which runs from 11 a.m. to noon, is free and the public is invited to attend. The museum is located at 121 S. 9th St. in downtown Opelika.